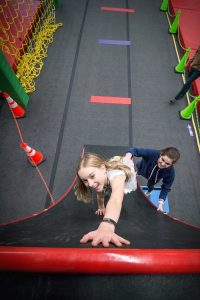 EVO Kids Intro Class has limited spot availability, so if you're interested be sure to sign up before we fill up!
To sign up for a class (or all 3) please visit and reserve your spot on our Calendar Page here.
So what is it? The EVO Kids Intro Class teaches kids about Climbing and Ninja Obstacles. We will go over how to properly use ninja obstacle equipment, teach basic parkour moves and how to be successful when running an obstacle course. We also go over climbing basics and commands. Also there will of course be a ton of fun games being played. So rest assured your kiddos will enjoy themselves while learning new skills.
So when is it? There are only 3 classes offered which will be on December 4th, 11th, and 18th.
There are 2 classes offered each day for 2 separate age groups: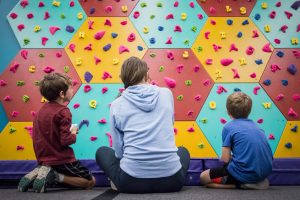 – For kids aged 5-7 class goes from 4:00-5:30pm.
– For kids aged 8-11 class goes from 6:30-8:00pm.
There is also going to be an open gym time slot from 5:30-6:30 which kids from both classes can attend if they'd like to get a little extra time in. You can show up early or stay late and gets some reps in on the warp wall, swing on the rings, or do a little climbing on our top rope wall.
So why am I waiting? Not sure. But know there are limited spots available so you should sign up now, your kids are sure to appreciate it!