Weekly Yoga Workshop
This weekly workshop is an all levels class that focuses on a certain posture to help grow your practice; from arm balances, shoulder stands, back bends, and/or meditation. In taking time to honor the body and honor the mind, students learn to maintain their flow, breath, and focus.  The instructor is open to the requests of members about what they would like to work on.
Vinyasa Yoga Flow
Our Vinyasa Yoga Flow classes bring you through a series of postures while learning to use your breath as an anchor; bringing balance and alignment to the body to decrease stress. Taught to an ambient, downbeat tempo music background, you can expect to be invigorated during class and relaxed by savasana.
Strength + Conditioning for Climbers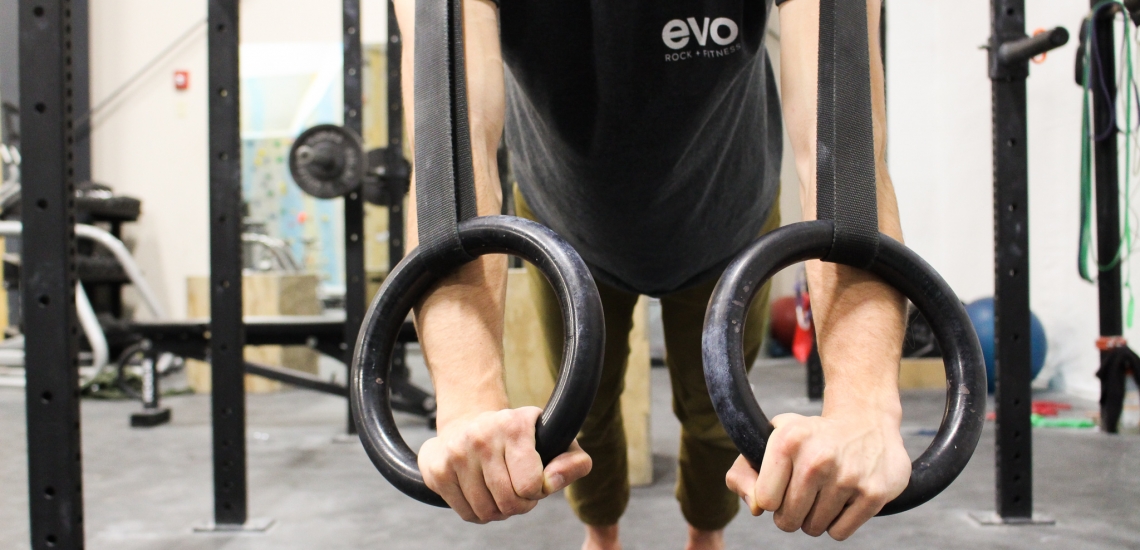 There are three components to each class: prehab mobility, strength for muscular, joint, and connective tissue health, and conditioning focused on aerobic capacity and power output. Each piece is designed to be easily incorporated into any climbers current training schedule. Participants will receive a step-by-step guide of the movements covered in class and can reach out to Lizz anytime with questions. Athletes will always be given the opportunity to scale the workouts up or down depending on their needs for that day. This is a community oriented class and every fitness level is absolutely welcome!
Taught by Lizz Walsh
Our fitness area features equipment for cross training including a campus board and systems wall, a tread wall, cardio machines, and free weights.