Parking Information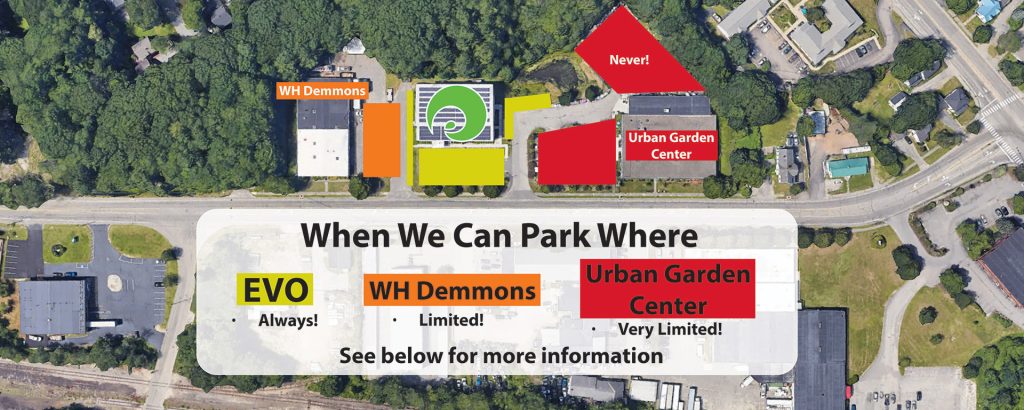 EVO: Always!
W.H. Demmons: Weekdays: After 4pm (if the EVO lot is full, this is the next best option), Weekends: All Day (please fill up this lot first)
Urban Garden Center: Weekdays: After 6pm (never park there when they are open), Weekends: NEVER! 
Gym Policies + Expectations
We are no longer requiring folks to check out, wear a mask, or show proof of vaccination, but we do recommend wearing a mask if you are feeling sick.
In an effort to continue making our community and gym feel like an equitable, inclusive space, we require that all members and guests wear a top while in the facility.
Building upon, strengthening, and evolving with climbers and the climbing community
hours
Sunday: 10am-6pm
Monday: 10am-9pm
Tuesday: 10am-10pm (Members Only 8am-10am)
Wednesday: 10am-10pm (Members Only 8am-10am)
Thursday: 10am-10pm (Members Only 8am-10am)
Friday: 10am-9pm
Saturday: 10am-6pm