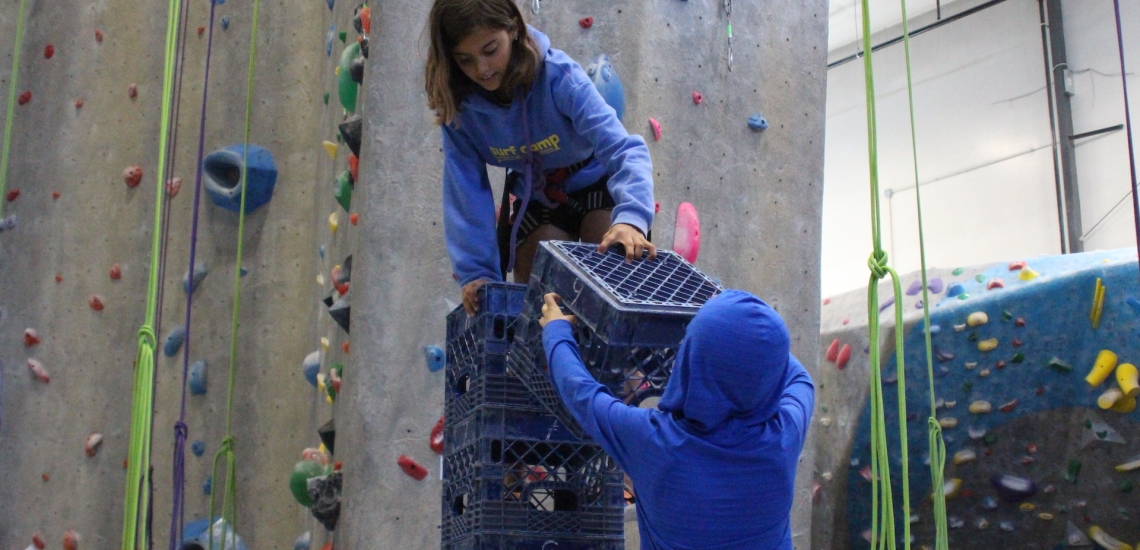 Our week-long Summer Camps and individual Fun Days are run during local school breaks to provide a fun and active day of climbing with other kids. Depending on the program, participants will have lots of opportunities to climb, play games, participate in special activities that are only done when the gym isn't open to the public, and maybe even watch some climbing films! They'll be totally psyched to climb our 40′ walls and make some new friends.
Registration for Indoor and Outdoor Summer Camp is available now.
Please email our Youth Programs Coordinator if you have any questions.