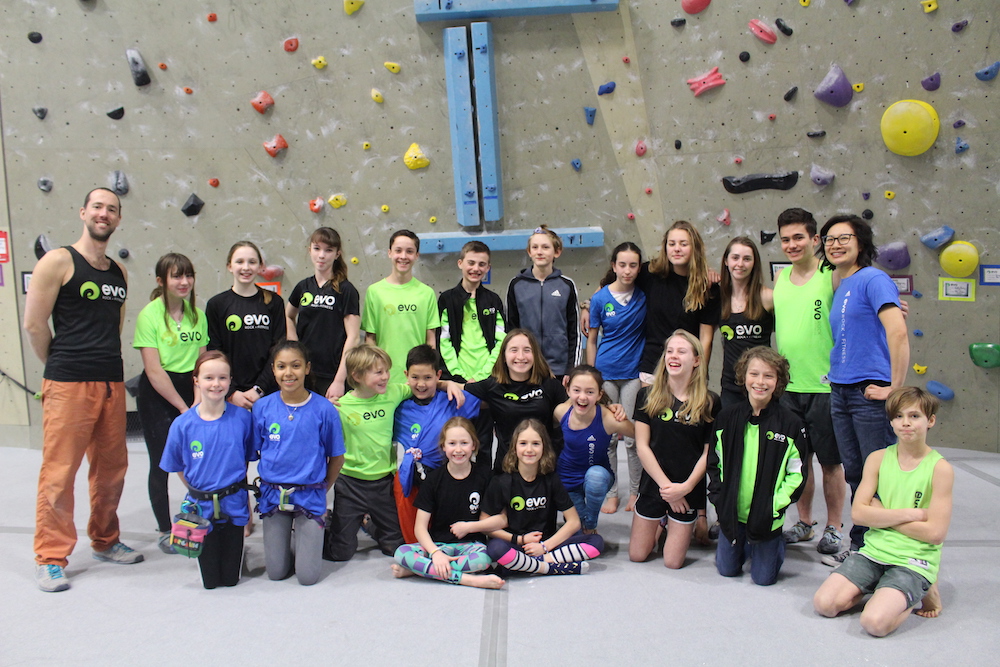 Team Evo
Team EVO is our intensive training program for athletes aged 7-19 who want to be serious in pushing themselves to their limits and beyond. Competing in USA Climbing competitions is a key aspect of this program, as well as specialized training for competitions. Practices include conditioning, flexibility, strength training and mental focus.
Climbers wishing to join Team EVO must have prior climbing experience or receive a recommendation from a coach.
Contact our Head Coach for more information.