EVO Portland has lots of space for young, energetic climbers to get started climbing, a great way for kids to expel energy and explore on structures that encourage climbing movement with little to no experience. The kids' area is the perfect option if you want to bring your tiny humans in with little-to-no-notice, and would rather learn to belay at a later date, if at all.
We ask that parents/guardians are responsible for directly supervising their kids while they climb in these areas.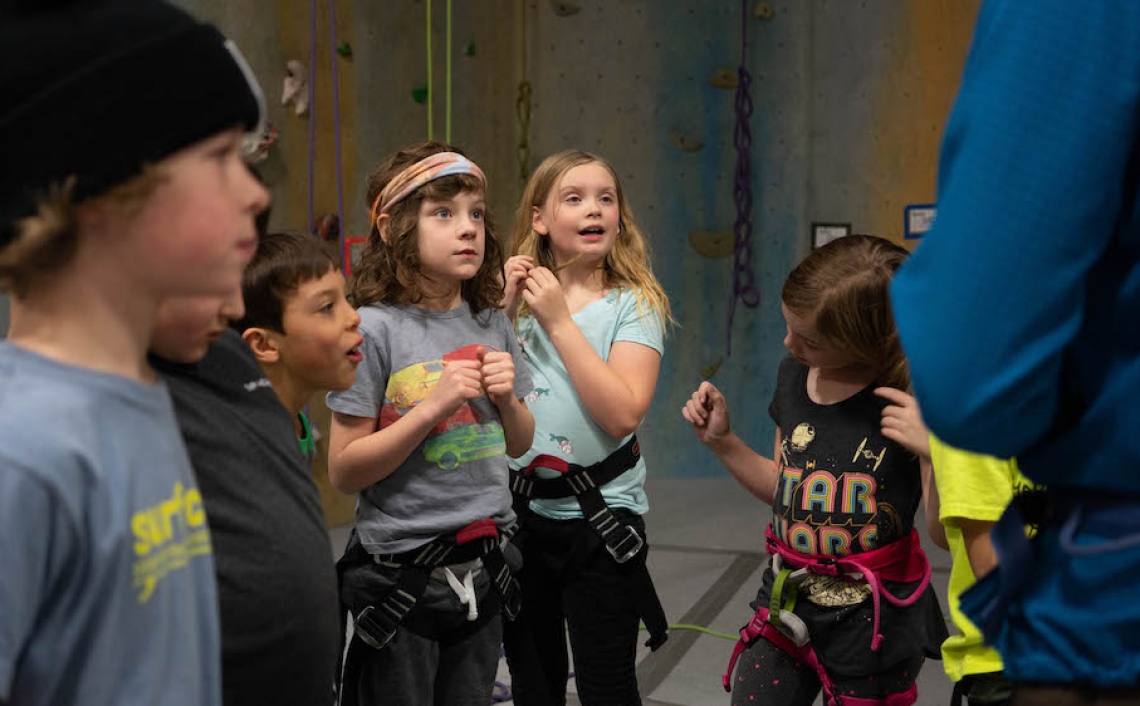 Kids' Fort
The Kids' Fort spans from the lower floor up to the second floor boasting views 40' above the main floor. The Fort features kid specific bouldering, a "castle" style climbing area (complete with "dungeon"), a slide, rings, hidden tunnels, and a plexiglass wall that allows the experience of climbing in a controlled environment while still being visually connected to the larger space. The perfect area for kids to  exercise and explore their climbing skills (under parental supervision, of course)!