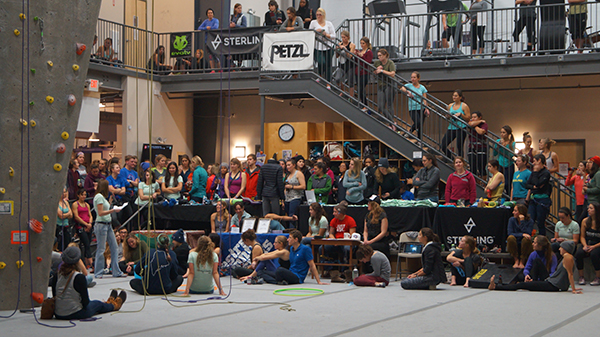 EFT Memberships

---
Our EFT memberships require no contracts. Cancel at any time before the 1st day of the billing cycle of any month, and you will not be billed for the next month. All EFT members can freeze their memberships indefinitely for only $7/month for individuals, $5/month for students or $14/month for family memberships.
Benefits:
Unlimited use of the facility during public and members-only hours (children must have direct supervision to use fitness equipment and auto belays)
FREE yoga classes
FREE towel use
FREE rentals for the first month and 50% off rental packages after
No-hassle EFT payments
1 guest pass per month
10% retail discount
Discounts on select EVO Programs
Option to Freeze for $7 per month and pay $15 per day pass rate while Frozen
Membership Type
Rates
Individual
$72
Discount (11+ Student, Teacher, Healthcare Worker
Military, First Responder, Senior)
$69
Child (10 and under)
$65
Family (first two)
$137
Additional Family Member (each)
$35
*Start up fees for EFT memberships are $45 for Individual, $35 for Discount and Child, $75 for Family
Membership dues for current EFT members will continue at their prior price.
Paid In Full Memberships

---
We offer Paid In Full (PIF) Memberships for a variety of lengths of time. PIF memberships cost a one time billing fee but come with limited benefits. Rental gear can be included for an additional $50 per month.
Benefits:
Unlimited use of the facility during public and members-only hours (children must have direct supervision to use fitness equipment and auto belays)
FREE yoga classes
FREE towel use
FREE rentals for the first month and 50% off rental packages after
1 guest pass per month (Annual Only)
10% retail discount
Discounts on select EVO Programs
| Membership Type | Rates |
| --- | --- |
| 1 Month | $75 |
| 3 Month | $225 |
| 6 Month | $425 |
| | |
| Individual Annual | $760 |
| Discount Annual (11+ Student, Teacher, Healthcare Worker, Military, First Responder, Senior) | $680 |
| Child Annual | $600 |
| Family (first two) | $1400 |
| Additional Family Member (each) | $350 |
*All PIF memberships are nonrefundable