We have a dedicated fitness area to help you achieve your climbing goals.
Our fitness area includes climbing specific training equipment, such as:
Tension Board
Campus board
Hangboards
Pinch blocks
Treadwall®
As well as traditional equipment to help with cross training and injury prevention, such as:
Cardio machines (rowing machine, treadmills, elliptical, spin bike)
Free weights (dumbbells, kettlebells, plates)
Squat and bench bars
Resistance bands
Dip bars
Racks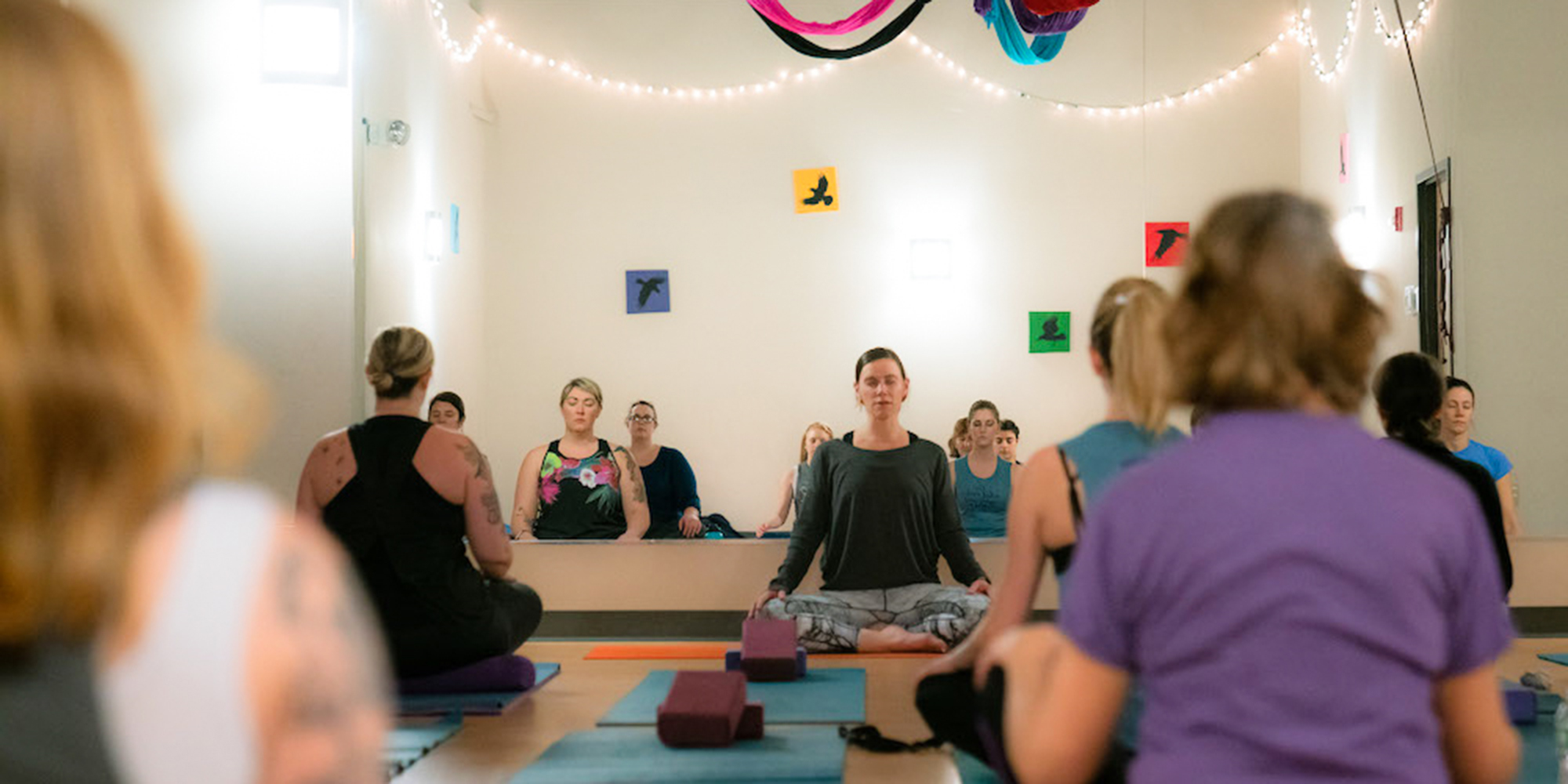 Yoga at EVO is free for members (and only $5 with a climbing day pass)! We are currently offering classes every weekday evening, with some occasional weekend classes. There are 20 spots per class; you are welcome to walk in and sign up at the front desk, but we encourage you to sign up online beforehand to guarantee your spot.