2hr Climbing Group
A two hour group climbing session at EVO Rock + Fitness is great for any occasion.  Scout Troops, Parks and Recreation groups, and corporate teams have all found enjoyment in facing challenges and accomplishments together while scaling our 40' walls.  Let EVO do the belaying, offer support, (and gear), while you enjoy the exciting sport of rock climbing.
3hr Climbing Group
A three hour climbing session at EVO Rock + Fitness. All the greatness of a 2hr session for 150% of the time.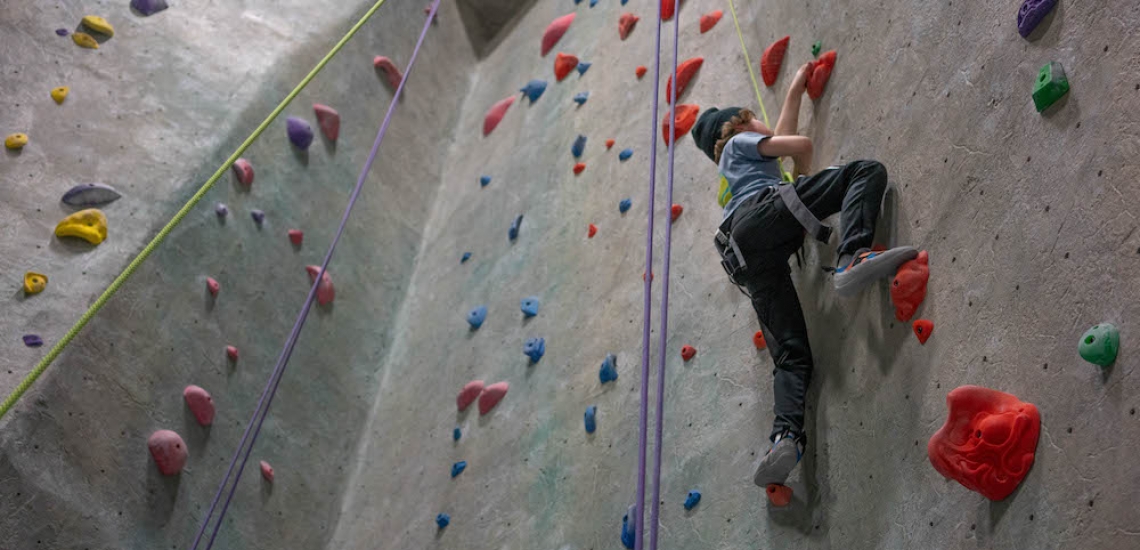 It's as cool as it sounds—spend the night at EVO Rock + Fitness! Your group will have the facility to yourselves for 12 whole hours as you climb, play games, and "camp" out. Overnights are a great experience for birthday goers, sports teams, scout troops, and youth groups.  Silliness will surely ensue, leaving everyone with solid memories, laughs, and "remember when's."
Whether you're part of a corporation or collegiate athletics team, strengthen your unit and build trust amongst each other through the EVO Rock + Fitness Portland's Teambuilding Program.
Email groups@evorock.com for more information and bookings.
EVO Rock + Fitness has a portable wall that you can book for your event! Add an exciting, unique experience for your guests of birthday parties, graduation parties, corporate team building events, town fairs, fundraisers, school and church functions, or bar/bat mitzvahs. The wall can accommodate five climbers at once, allowing for 70 climbers an hour. Climb on!
Call or email Trevor for reservations and more information.