// Local Climbing Spot: Rumney
Drive Time from Portland: 2.5 hours
Climbing Style: Sport
Best Season: Fall
In honor of the new edition Rumney guidebook by Ward Smith, on sale soon, we thought we could help our climbers learn a bit more about the area, teach typical ethics of the crag, and share what staffs favorite climbs are.
Rumney is located in the southwestern corner of the White Mountain National Forest in New Hampshire. Rumney is located specifically on Rattlesnake Mountain (don't worry, there are no rattlesnakes in the area.) Scattered along the slopes of the mountain are various types of crags that offer bolted climbs ranging from grades, easy 5.1 to hard 5.15a.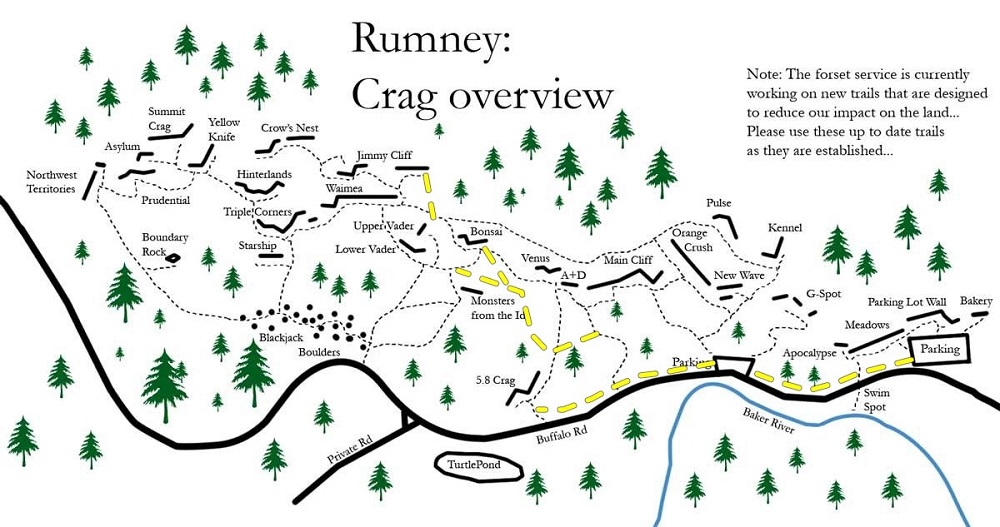 The rock type in this area is Granite Schist – metamorphic rock – which offers climbers a chance to work on their technique and power.
Rumney has seen a few changes recently with the help of Rumney Climber's Association (RCA) and the Access Fund. As of January 4th, 2017, the Northwest Crags (aka the Final Frontier) has been permanently protected. This new area will allow climbers to access new parts of the once private area. New to the crags are also pigtailed lower off anchors. (Attached is a video link that explains how pigtail anchors work.) Pigtail Anchors Information .If these anchors are new to you, please feel free to practice anchor building at EVO Rock and Fitness.
With all the new additions and the vast amount of climbing available, it's no wonder that Rumney is so popular. But with popularity comes crowds and crowds can lead to access problems. Included below are some ethics for when you and your party plan to climb at Rumney or anywhere outside.
Driving: Rumney is a small town with rural roads. Please drive slowly and respect the locals.

Parking: Due to the current limited parking available, please plan ahead and attempt to carpool. Park in designated parking areas only. There is a Forest Service parking fee of $3.00, or you can get a year parking pass for $20 (or two for $25) at the Baker River Campground. A National Parks Pass will also work.  Cars that park along Buffalo Road are subject to being towed.

Walking on the Road: Be observant of the cars on the road. Make sure to stay in a single file. Walk against traffic. New to Rumney, are new pathways/trails that connect between both parking lots.

Hiking: Rumney Climber's Association and the Access Fund have worked hard to provide quality trails to each climbing area. Please stay on the trail to reduce impact on the land.

Toilets: Utilize the available port-o-potties and pit toilets before heading up to the crag. If nature calls, you can utilize a solid & liquid waste bag (Evo Rock and Fitness carries RESTOP2 waste bag for $6, or for free if you sign up for the "Gym to Crag" clinics.) Rumney sometimes has bags located along the slopes of the mountain.

Littering: Pick up your own trash, this includes toilet paper, food waste, tape fragments, cigarette butts, etc.

Closures: Be aware of cliff closures due to environmental damages and falcon nesting.

Top Roping: Do Not Top Rope through the fixed anchors. This causes wear and tear of the anchors. Set up your own anchors with your own gear.

Respect the other climbers by being as quiet as possible. This means leaving the music at home. Rumney allows dogs, but be aware of their presence as dogs barking can cause distractions to the climbers and belayers. Minimizing distractions takes everyone being respectful in order to minimize risks.

Climb safely: YOU are responsible for your own safety. Be aware that rocks can be loose and could hurt a potential climber and belayer (wear a helmet). Some routes require natural protection that may not be apparent from the ground, being aware before you climb can make all the difference. Finally properly understanding the potential dangers at the cliff can help minimize risks. The Rumney Climbers Association, the U.S. Forest Service, and the Town of Rumney bear no responsibility.
Finally, Leave No Trace. Part of being a climber is respecting the land that we use. Following the ethics of the crag can help maintain the access to this area.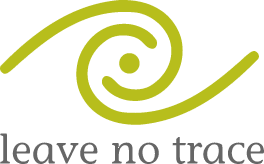 Here at EVO Rock + Fitness, we want to make sure that we give the best information to the local climbing areas, this includes suggesting the best routes to get out and try. Below is a list of staffs favorites climbs for most of the grades.
Staff Picks:
(Remember ratings are subjective.)
5.3 – Clip a Dee Doo Dah (2 Pitches), Jimmy Cliff
5.5 – Beginners Route (Trad, one of the few), Meadows
5.6- Cafe au Lait, Parking Lot Wall
5.7- Glory Jean's, Parking Lot Wall
5.8- Metamorphosis, Armed and Dangerous Wall
5.9- Rock Du Jours (2 Pitches), Main Wall Center
5.10a- Masterpiece, Bonsai
5.10b- Armed and Dangerous, and Off My Medication, Armed and Dangerous Wall
5.10c- Sweet Polly Purebred, Main Wall Center
5.10d- Peer Pressure, Bonsai
5.11a- Tropicana (2 Pitches, if you want), Orange Crush
5.11b- Flyin' Hawai'ian, Waimea
5.11c- Cereal Killer, Armed and Dangerous Wall
5.11d- The Crusher, Orange Crush
5.12a- Flesh for Lulu, Meadows
EVO Rock + Fitness holds a Lead Climbing Class every month for those that are interested. Sign up online to learn more about sport climbing and anchor building. Also check out our "Gym to Crag" clinic series starting back up this fall.