Holiday Gear Sales!
Twas' the night before Christmas, and tied in with rope. A climber saw a new chalkbag; eyes filled with hope. 
At EVO Rock+Fitness Portland we get really stoked talking about gear, especially what we want for gear, and what we want others to have for gear. The holidays are a perfect time to feed the need for ANOTHER chalk bag, sharp edged climbing shoes, and maybe that rope you've been eyeing.
We have tons of wallet-substance saving dealios to help bolster your backpack or gear room!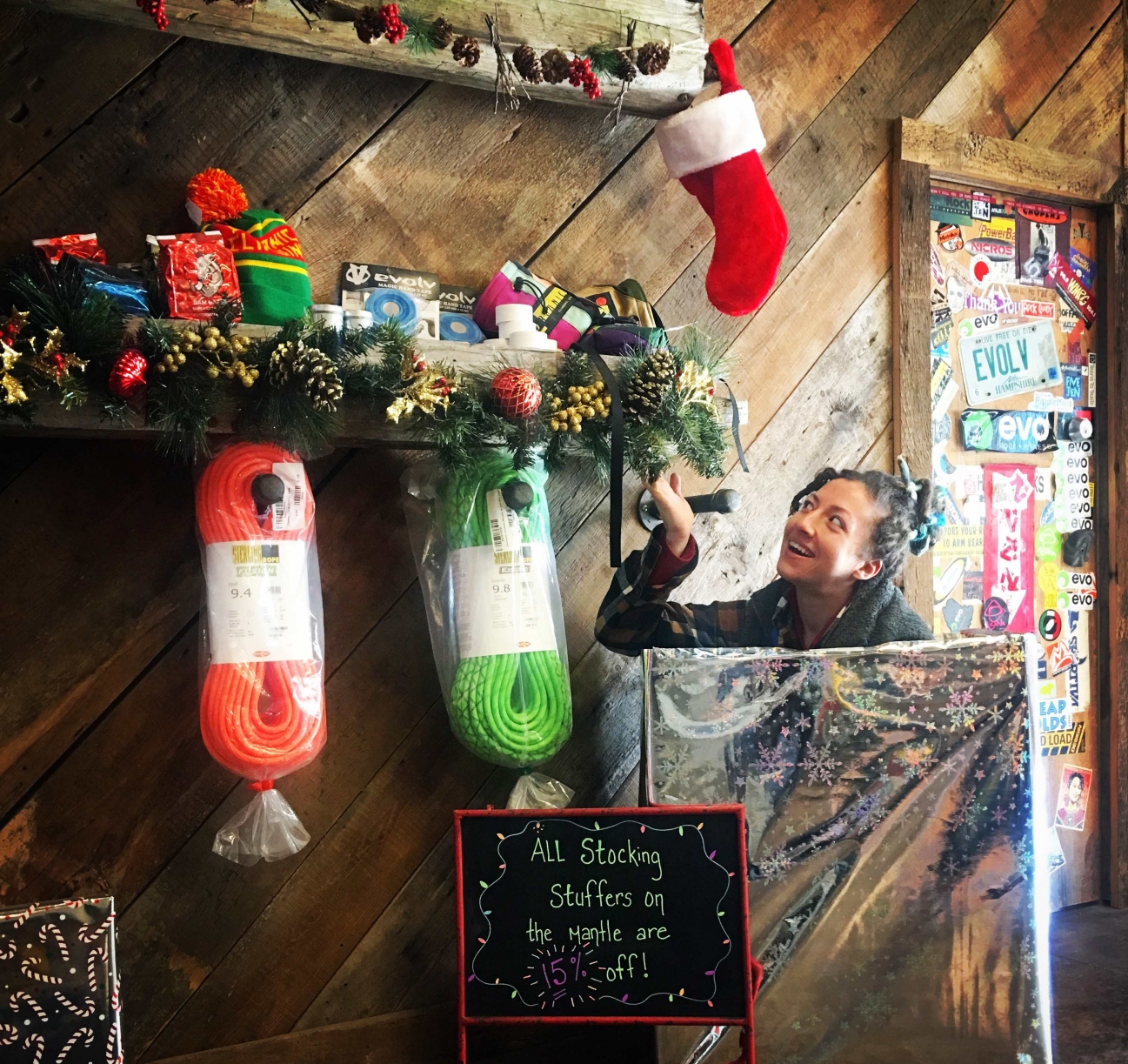 //15% off all items on the mantle
Whats on the mantle you ask? Well just peek at that photograph above and you will see little gems like Organic chalkbags, and Friction Labs chalk to pack them full of. There are others like finger tape and such but to get the full effect of this sale you should probably come in and scope it out. It may be changing from time to time.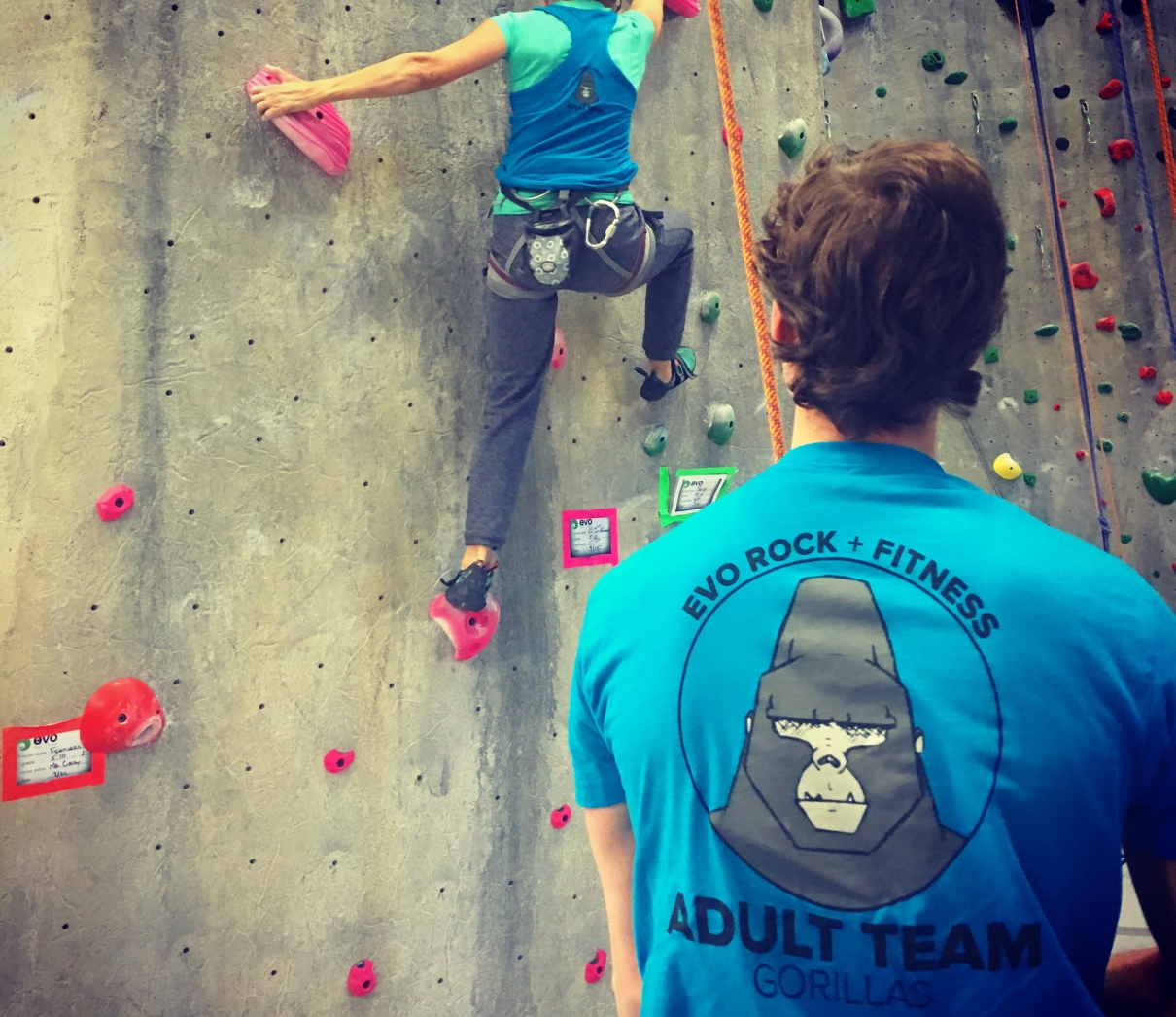 //No start up fee, and 20% off Adult Team
You heard that right! No start up fee for the whole month of December, and 20% off Adult Team (Starting January 8th) for new members. You gotta sign up for adult team to get the start up fee waived, but its exactly what you need to get you up to sending speed right off the bat. Our head coach and routesetter Sean Wieboldt will be coaching this ten week program and working with you at your own speed.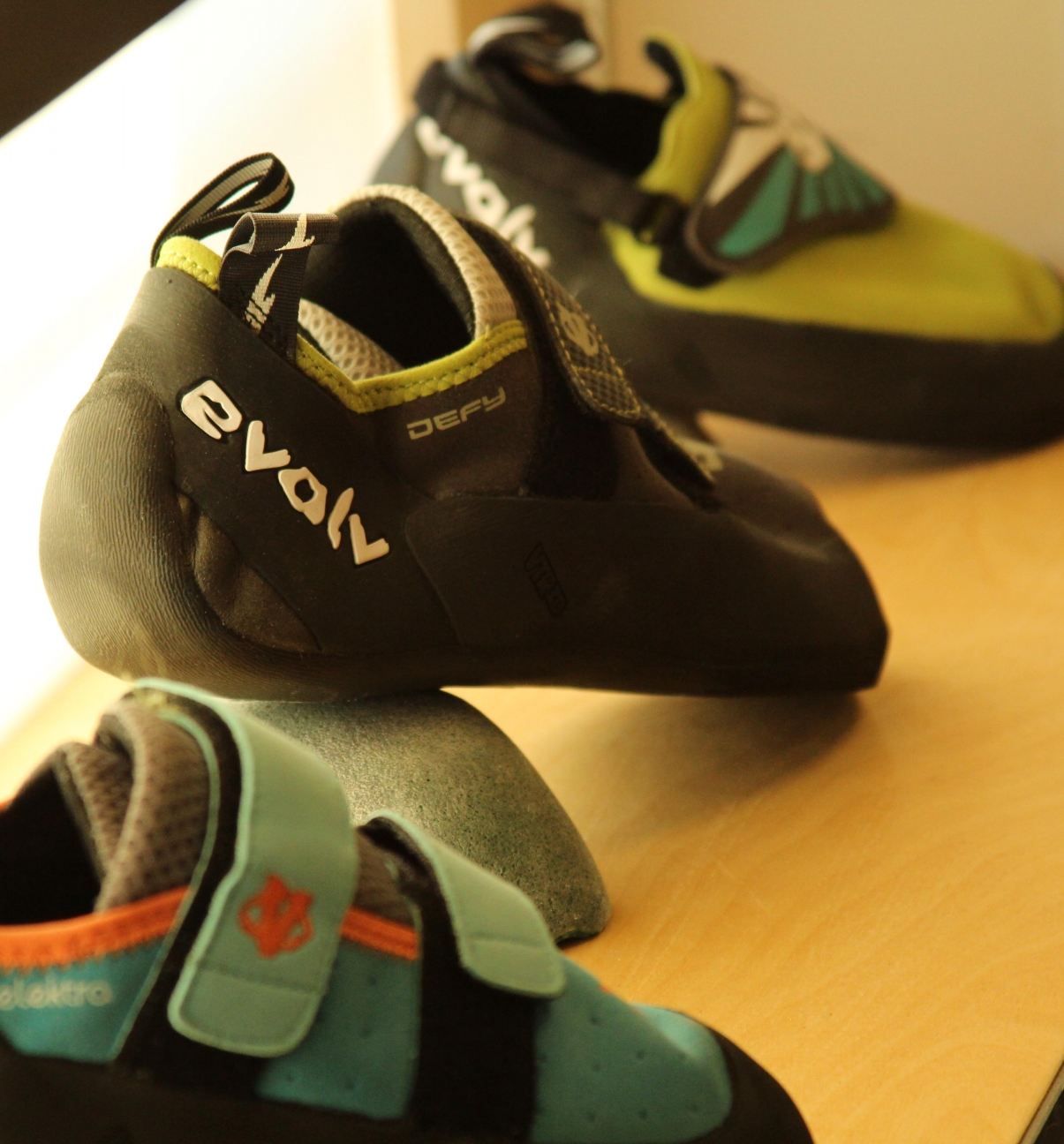 //20% off shoes for Youth Program
A child's feet grow very quickly. Keep them in fresh rubber with this awesome holiday deal. We also have a couple shoe demos throughout the month to let the little ones try on some models they may have never seen before. The shoe demos are:
Scarpa-12/15
Evolv-12/20
Both are at 5PM at EVO Rock+Fitness.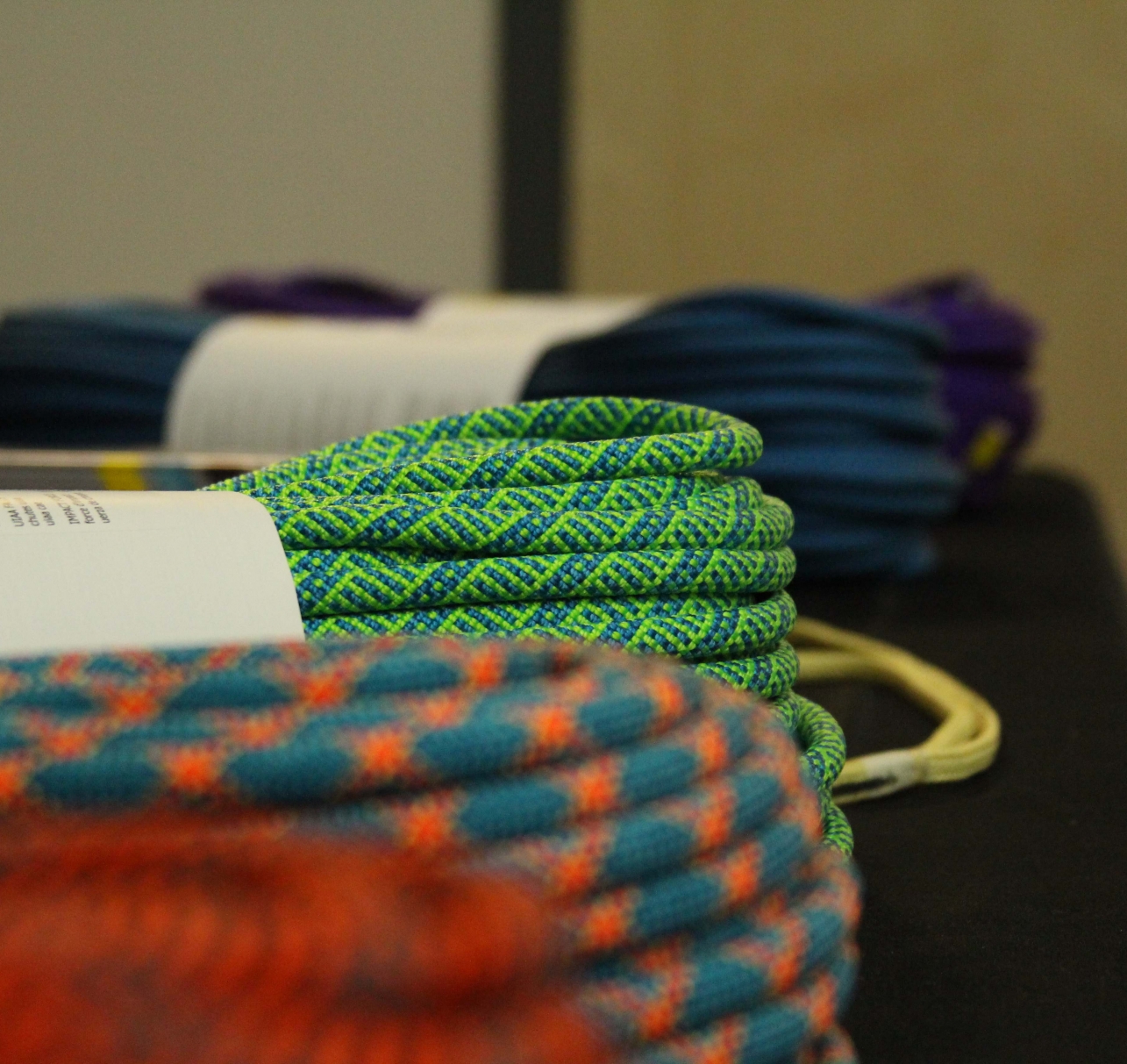 //25% off all rope for Members
This is an exclusive offer for EVO members only. We have tons of awesome Sterling rope hanging around like stockings just waiting to go home with you. We also carry Petzl rope as well, and that is also 25% off!