// Local Limelight: Lindsay Falls
If you've ever frequented EVO at night (more specifically Tuesday nights, because new boulders) then you've probably talked to or at least seen Lindsay while he crushes in the boulder area. He's the super nice guy with the accent!
Lindsay is a long time EVO member and local crusher, so when we heard he was working on a home wall we thought we'd pick his brain about all things home-training and staying sane while in quarantine.
How long have you been climbing and where did you begin?
About 13 years! I started climbing in Montesa, Spain.
Wow, so it's safe to say that climbing is a big part of your life!
As climbers and outdoorists, we are all feeling the impacts of this pandemic when it comes to our favorite activities. Not being able to travel or climb with friends is a serious bummer, so home gyms and walls seem to be the new go-to as we try to stay safe while staying active and sane!
How long did it take you to build your home wall? Do you have any advice to offer about the process?
It took about eight hours to build, not including holds that I made and "route setting." I find that the most important thing is always going to be the planning: where you want/are able to put it and the space constraints involved; the angle that you would like to build it at; and – especially during these uncertain times – the cost. The building materials, hardware and holds can add up quite quickly.
These considerations are really worthwhile in determining whether or not it is even a practical option. While I find that the building project can be in itself satisfying, it can potentially become demotivating and feel like time and money wasted if the wall winds up being uninspiring to actually climb on.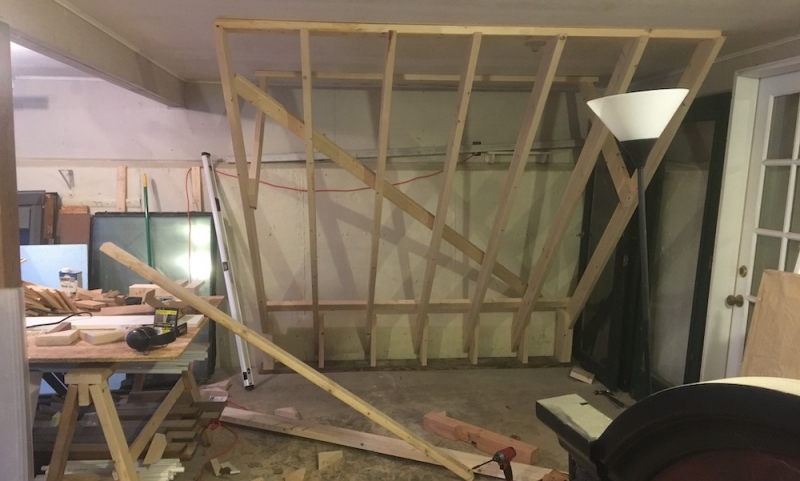 What does your home training regimen look like?
I have had my struggles with structuring anything during this time without the schedule of a normal week. Training is something that is really hard for me if I fall out of my routine. That is a big part of why I was so driven to build a woody. It is much easier for me to make time to climb as opposed to hangboarding, or core work, etc. That being said, my focus right now is to just maintain my general level climbing a couple of times a week – motivation is hard to conjure without knowing when you will get back to the rock.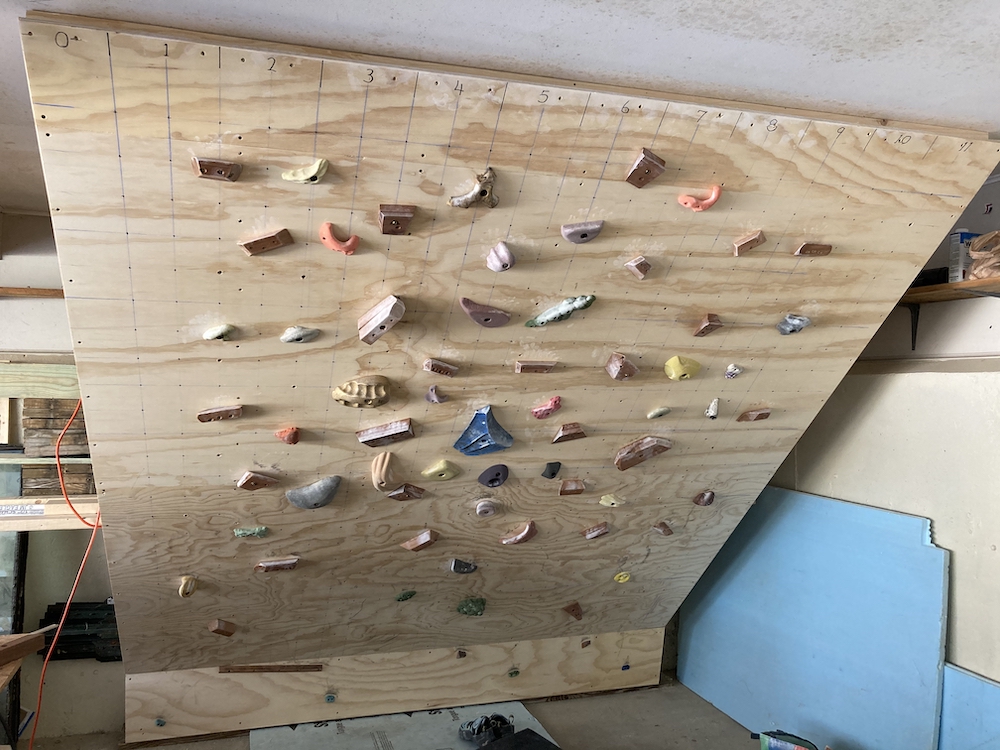 I think we can all relate to that.
Are you drawing inspiration from anyone or anything specifically?
Spring has been the biggest inspiration for all things in our house. Quarantine feels a lot less oppressive now that the cold has relented (for the most part) and we can enjoy being outside.
The sun finally making regular appearances has definitely been encouraging!
What are some other ways you've been staying sane in your quarantine?
I've spent most of my time focusing on using this opportunity to get home projects done. A big emphasis has been our vegetable garden. Starting seeds inside to really make the most of the growing season. Now that the weather has improved we have transplanted a lot of seedlings outside as well as directly sowing the beds with seed.
It is certainly nice to see things beginning to grow.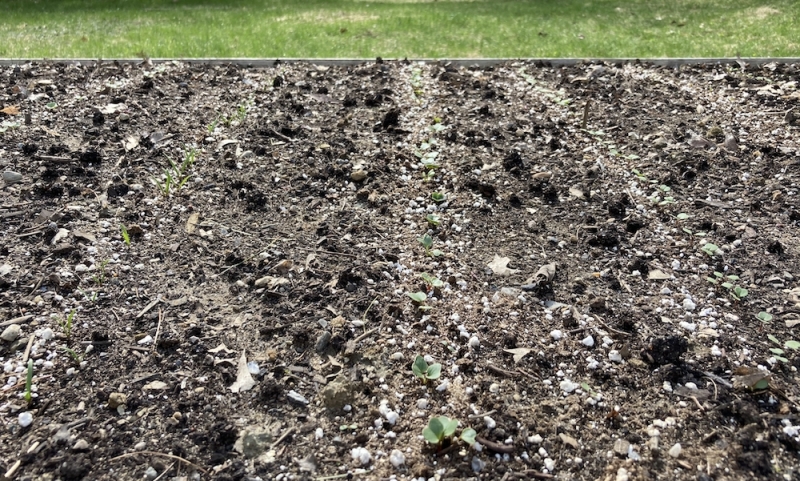 Any climbing plans for when things safely open back up?
Just getting outside. Once that first day is under my belt I will consider some objectives for the remainder of the season. I think it will be an opportunity to appreciate the fact that we are even still able to get out considering how this has affected so many.
And last but not least, what do you miss most about EVO?
The climbing and the community.
Setting problems for yourself is hard and often takes more time than actually climbing. I really miss being able to just turn up and have a new set of boulders to climb, plus projects from past sets.
And climbing with friends will always beat climbing alone!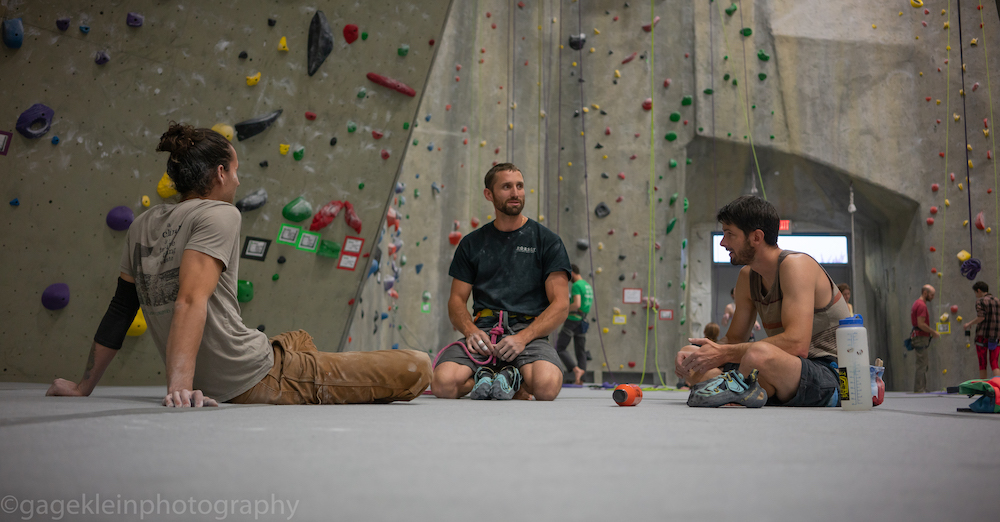 Thank you for sharing, Lindsay!
We seriously cannot wait to get back to climbing with everyone again, but we love hearing about how our community is thriving through it all.
If you have been considering building yourself a home-wall, we have partnered with Kilter Grips to offer the EVO community a discount on select hold sets and hangboards!
How it works: Use code COVIDEVO to receive 10% off your order, free hardware, and free shipping – This ends up equating to about 30% off! The discount is applicable if you purchase 2 or more "in-stock" hold sets and/or hangboards.
*For order questions, issues, or recommendations please email sales@kiltergrips.com.