3 Places to boulder near EVO Portland!
Want to climb, but don't have the means of traveling much more than an hour away? Welly, welly well. You've made your way to the right blog.
// Fort Williams
This quintessential Maine coast line decked out with a gigantic lighthouse contains some of the closest problems to the front doors of EVO Portland. The rock quality here is fair to good, with great purchase due to the porous rock. Some of these lines can be accessed only if the tides are low, and the rock is dry. That being said; make sure you bring a pad and a friend to the bigger problems near the lighthouse itself. Other problems like Web Crawler live near the southern end of the parks property lines on a fun roof. There are a few bolted lines along the cliffside, but you may need to ask around the older crowd at the gym for further beta.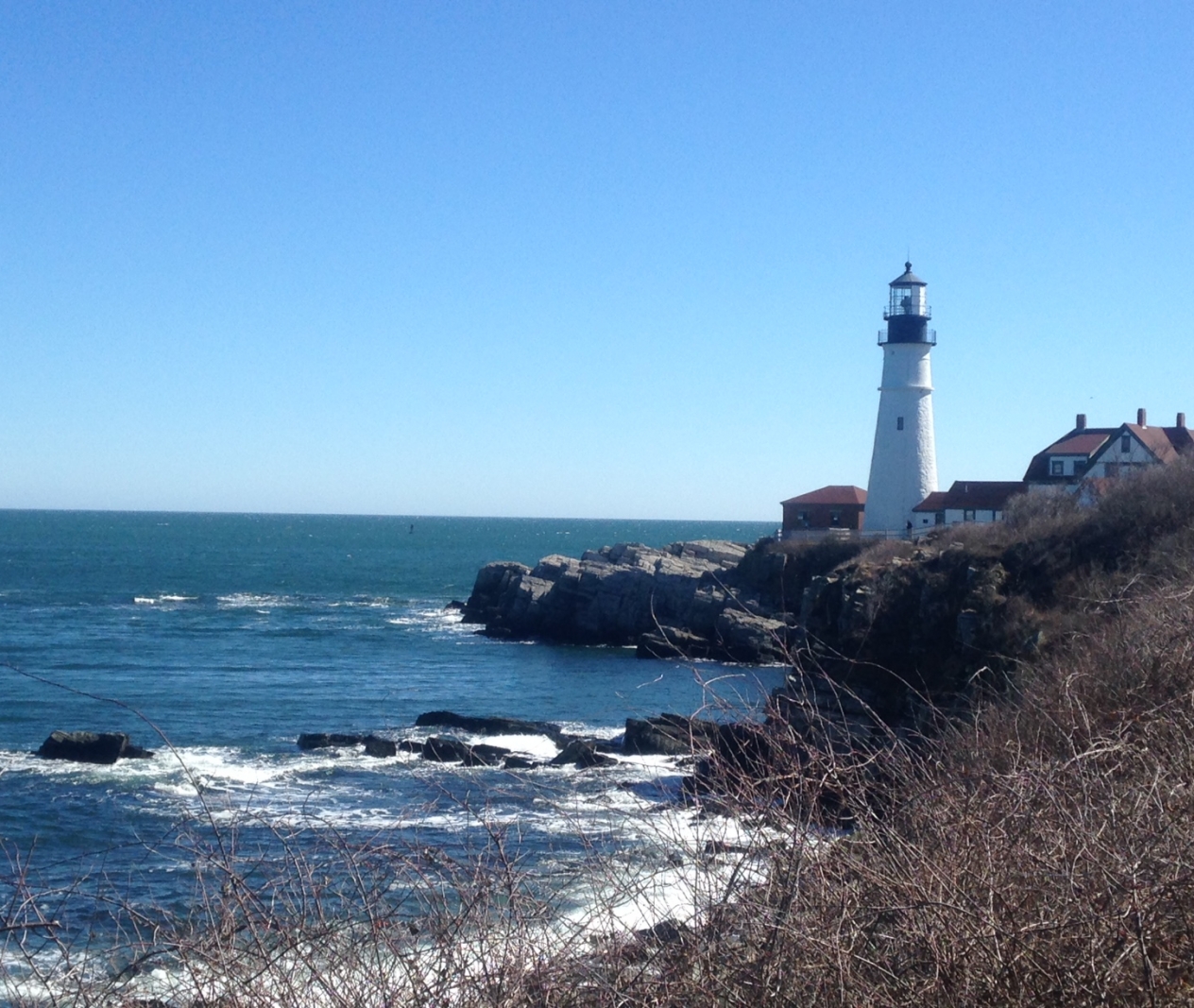 // Jockey Cap
Jockey cap is a 600+ ft granite dome in the small town of Fryeburg, Maine. That puts Jockey cap about an hour away from EVO Portland. A very short approach with great scenery. This area boasts a more all around style of crag/boulder field with about a half dozen 6ft to 20ft boulders, an easy to moderate top rope section (with bolted rings atop the dome) and a moderate to very hard lead climbing area. With a little bit of luck you may be able to find some really cool lead routes near the top roping area. Look for problems like 'Ships Prow' and 'Standard Overhang'.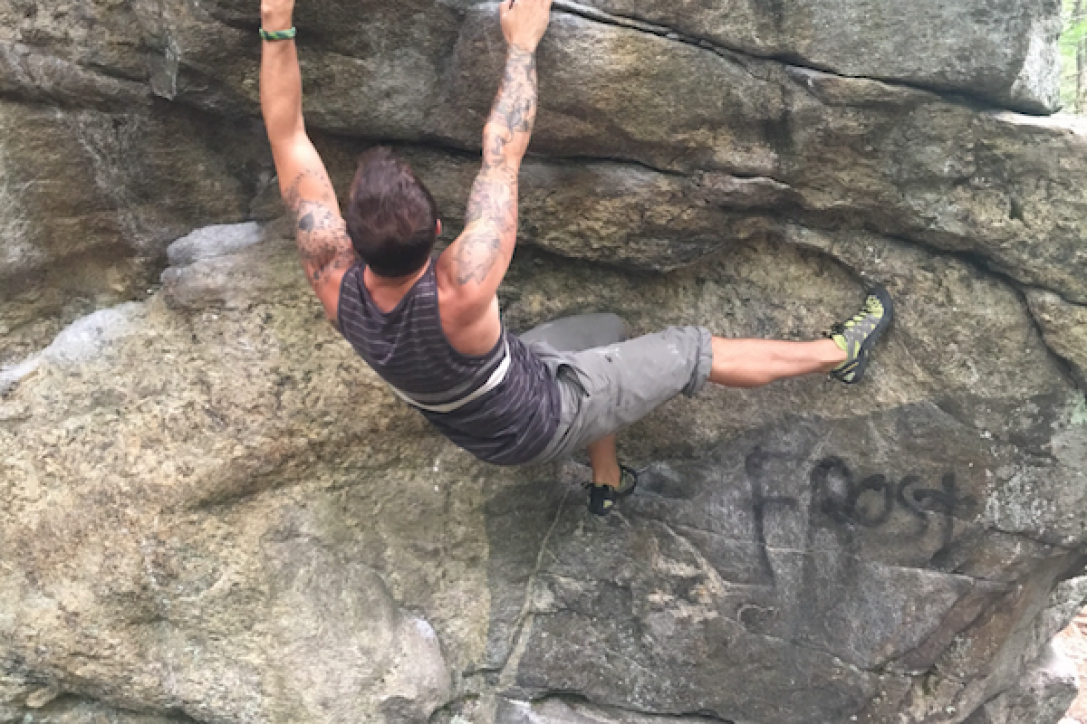 // Bradbury State Park
On a small whimsical hill in the heart of Bradbury State Park sits a patch of boulders not for the faint of heart. Or should I say, the thin of finger tips? This particular area hosts an array of boulders most of which containing granite crystals, and sharp edges as their main feature. If you are new to climbing, or don't do much outdoor climbing at all I would suggest that you either build up finger skin or go with someone who knows where the easier-on-the-skin problems are located. For the masochistic ones there is plenty of digit shredding fun to be had at the main boulder patch, and the 'Vulcan' area. The easiest way to boulder fields remains a small secret amongst the locals. Make friends in the area, and figure it out.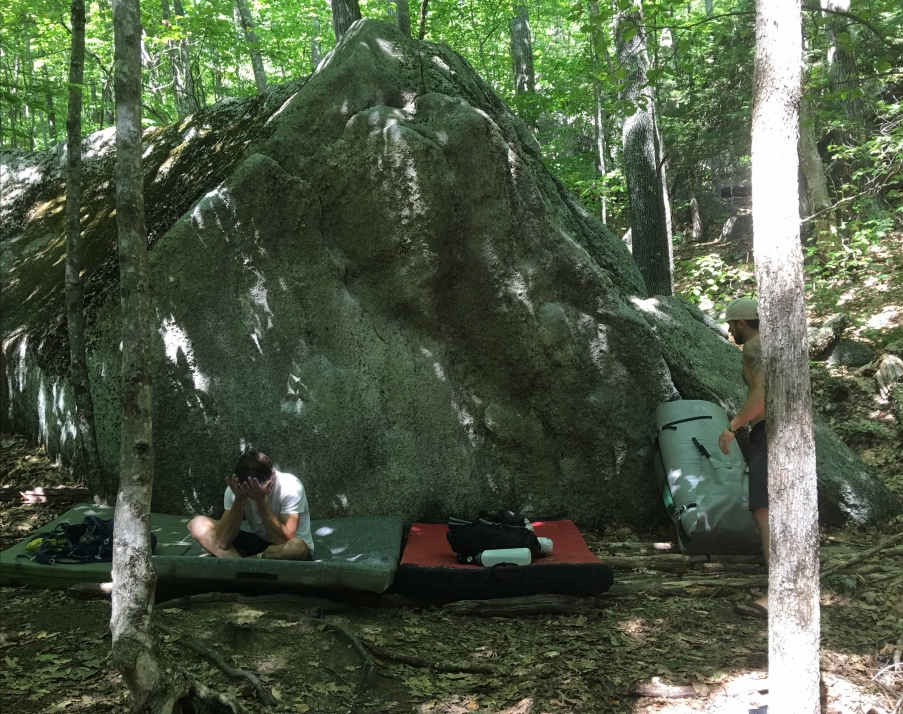 // Pawtuckaway State Park
If you want a lot of boulders, Pawtuckaway is how you get a lot of boulders. Home to over a thousand different lines, this place is one of the largest collections of boulders this far up the east coast. You can spend all day just at the Boulder Natural area of Pawtuckaway where classics like 'Hobbit Hole', 'Ride the lightning', and 'Terrorist' reside. The interweb has a ton of info on this spot, and the local climbers will have even more. There may even be secret island climbing you need a boat to get to.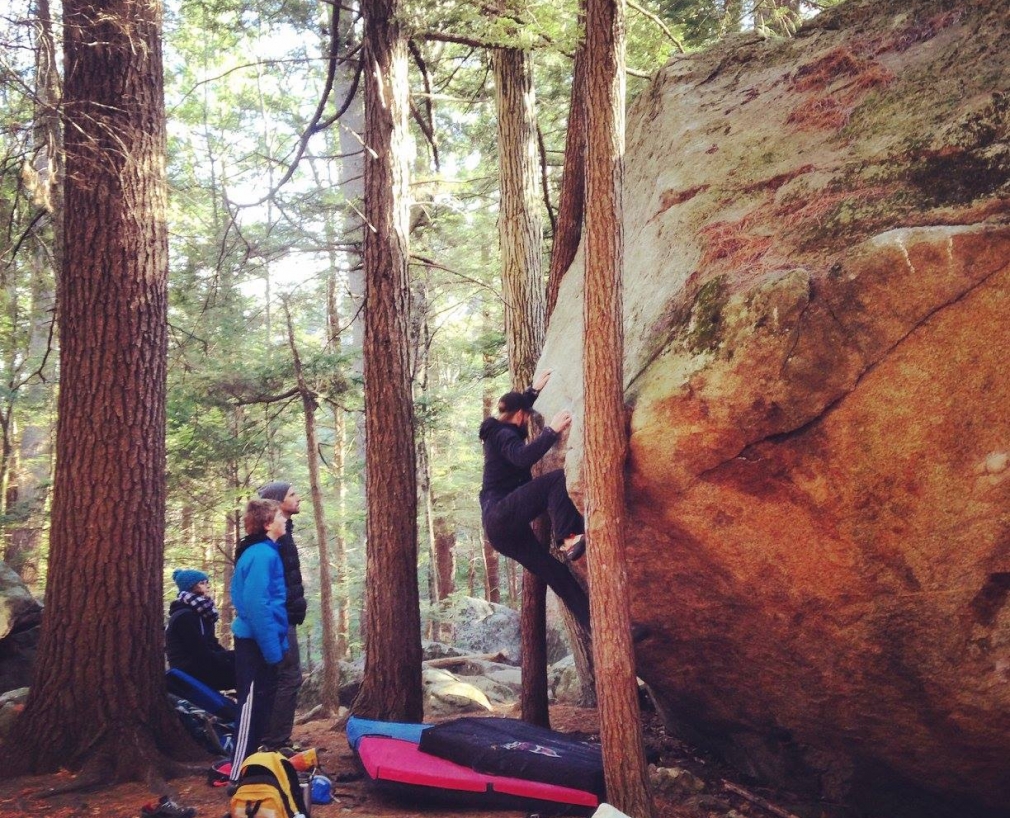 // Acadia National Park
Another great climbing area on the Maine coastline is in the Acadia National Park. This craggy coastline has been climbed by Mainers for decadesa and is a frequented destination for the EVO Portland staff. With this spot you get miles of rocky coast, bomber ocean views, and some of the best rock Maine has to offer. This area is so popular that there is even a climbing school located in the adjacent town of Bar Harbor. Get your fill of lobster rolls and crush some seaside routes.