What are "Volumes" and why should I care?
What are "Volumes"? Are they collections of encyclopedias? Are they levels of sound? Are they modular structures used on climbing walls? The simple answer is "Yes". In this blog we are going to dig a little deeper into the world of volumes, and their counterparts "Features".
// What are they?
Volumes are mostly either wooden, or fiberglass structures built to be used on a rock climbing wall. They can usually be taken down and reset into a gazillion different variations with the accompaniment of standard climbing holds, or sometimes, completely void of them replicating outdoor or other features. These volumes can be handmade, or bought commercially through super awesome companies like Blocz.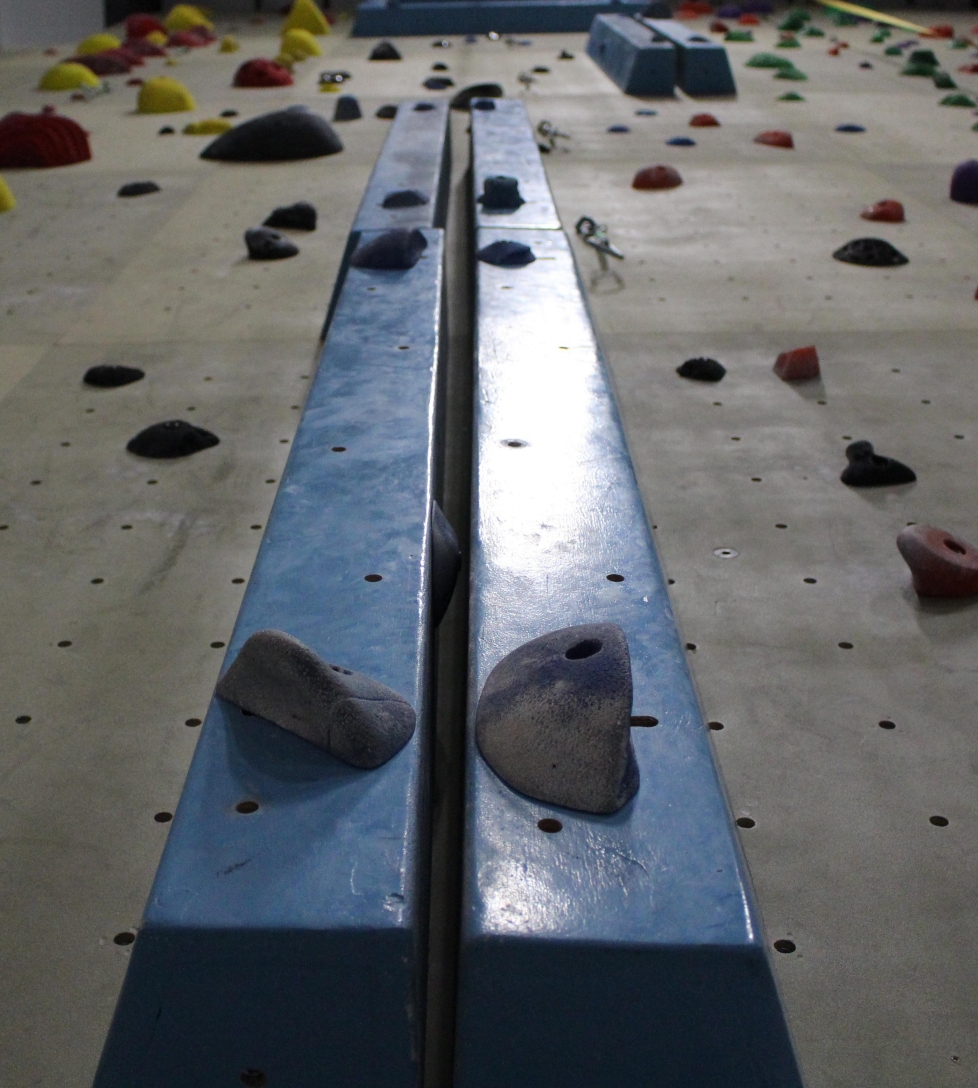 // What is the difference between a "Volume" and a "Feature"?
From one of our own route setters Chris Pert he defines volumes as "Big plywood chunks we attach to the wall" and he is very right. Around rock gyms volumes are used by route setters to add a new element to a wall that wasn't there before.
Different from the volume is the feature which, as defined by our head coach, and route setter is "A permanent structure within a climbing facility". This could be a dihedral corner, an arete, a ledge, or anything else we wouldn't be able to move easily.
Our most recent boulder featuring...Volumes!
As a general rule you can consider a volume to be 'on' in a route or problem unless it is designated otherwise. In this case 'on' means that you are able to use it to complete the route or problem without any worry of dabbing or going out of sequence. However, be wary of the holds that are attached to them as you may find some routes or problems intersect on volumes.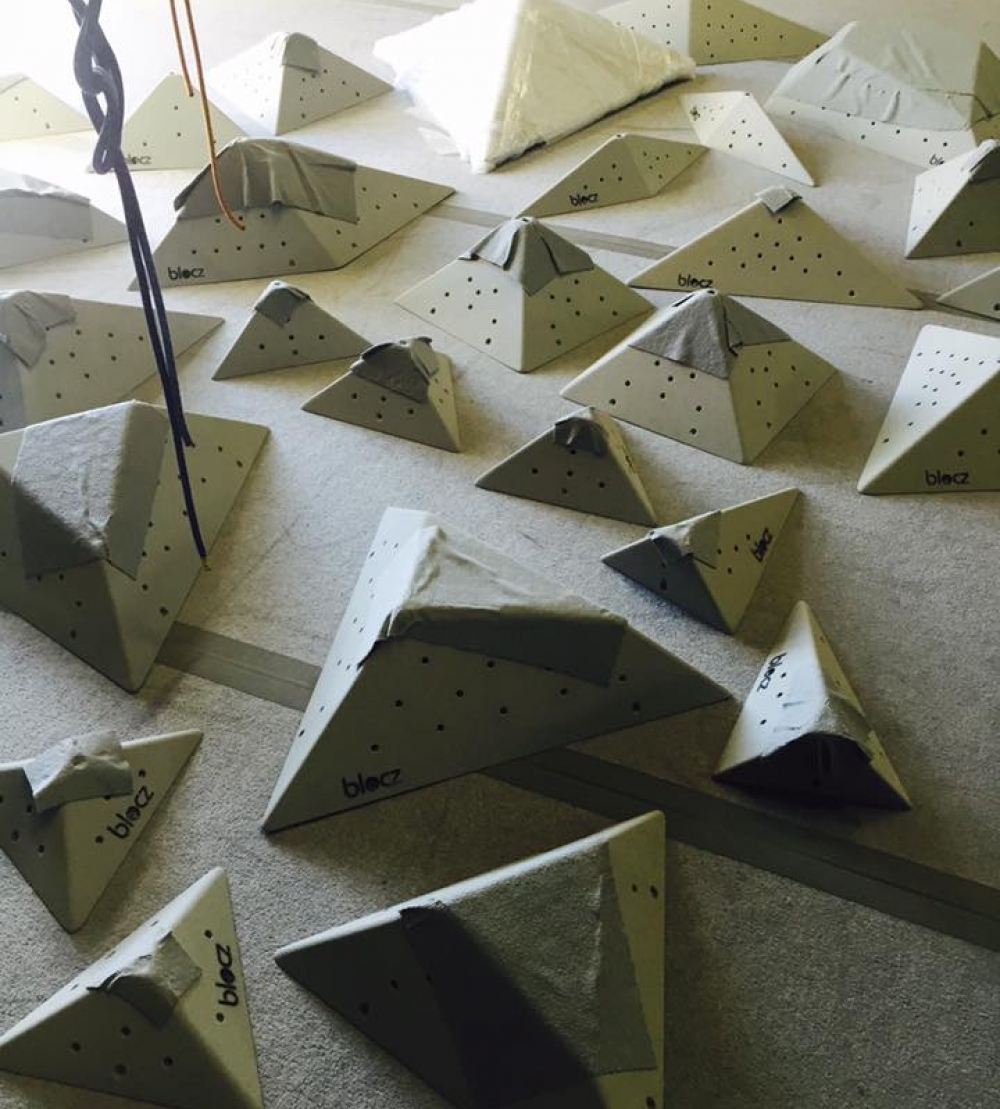 Volumes have become a cornerstone in the professional climbing competition circuits. Most of the problems set in finals contain a volume, or are entirely built out of them. These additions to the wall can make an already gnarly overhanging wall even more wild and difficult. Learning how to climb on these big chunks of plywood is a quick way to gain an edge in competitions and become more familiar with a very useful route setting tool.
Another 'Volume' intensive boulder.