// Meet The New Coaches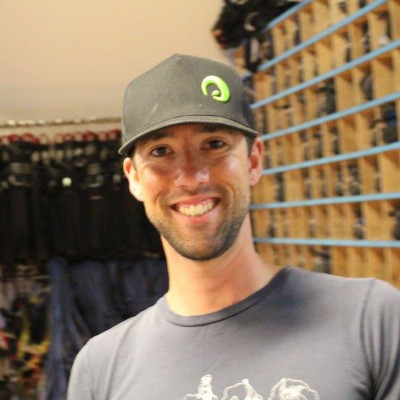 Chuck Curry
Head Youth Team and Adult Team Coach
---
You've been working at EVO Rock + Fitness for awhile now as a Route Setter, you've now taken on a new role, can you tell us what that is?
I have been working at EVO for a year now and have been setting routes all over the gym. I am now going to be the Head Coach for the Adult Team and the Youth Team. Both groups focus on training in order to meet their goals. For the Youth Team this means training for competitions. For Adults, their training reflects their personal climbing goals.
How long have you been climbing?
13 years.
So it sounds like you have a wealth of climbing knowledge. What is your favorite type of climbing?
It changes all the time. I have been bouldering and have been having fun with that. I also feel like I haven't been climbing as much.
Well I keep seeing you crush v9/ v10 boulder problems, so you must be doing something right. I hear your kids are climbing as well. How long have they been climbing?
My daughter is in the Gibbons class and started climbing when she was 3 years old. She is now 5 years old. My son climbs a little, but he is still quite young.
What is your favorite activity besides climbing?
Fishing. Its tough though because climbing and fishing season tend to be the same.
Is this your first coaching experience?
No, I have coached at few different places. I used to private coach and help coach at the Maine Rock Gym. I also coached in New York. I have also coached people for the USA Climbing competitions.
Sounds like you have a lot to bring to the climbing community. Currently you are coaching the Adult Team, finishing up the Summer 5 Week Course. When does the next Adult Team start?
The next Adult Team will be a 10 week course. That will be starting on September 24th.
When does Youth Team start?
Youth Team tryouts will be on August 27th and 29th. This August we allowed the Team kids to come in and start training because the entire team took off the month of July. We want them to be ready for the start of the program, which officially starts on September 7th, 4pm – 7pm.
---
For questions regarding Adult Team and Youth Team, contact Chuck at:
Chuck@evorock.com
For more information on Chuck, check out our past blog post on him here.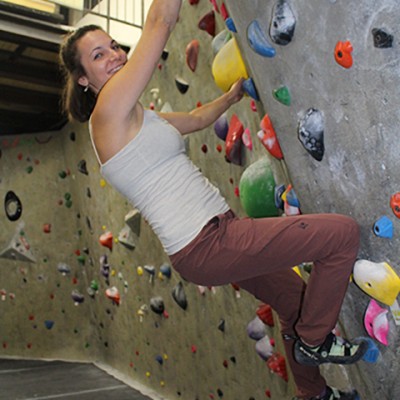 Jess Kowalski
Youth Program Director
---
So, you just started your new role as Youth Program Director at EVO Rock + Fitness, what does that mean?
Well, I will be in charge of the youth programs such as Gibbons, Geckos, Gremlins, and Mountain Goats. I will be designing the curriculum and training the staff for each of those classes. I will also be the head coach for Club and will be working directly with that group. Club is where kids can come and train to climb and push their limits with the intention of not competing.
How long have you been climbing for?
Oh man, I believe it's been 8 years of climbing.
Have you worked with kids before?
Throughout my college, I worked as a coach for kids climbing at Unity College. I also coached adults as well. That's where my interest in coaching for kids began. I graduated with a Bachelors in Adventure-Based Environmental Education. After graduating I worked for a program called Rustic Pathways, which was geared towards high school students doing community service in New Orleans. I have also worked for Camp Kieve in their Leadership School, which focused on building leadership skills and teamwork for kids in middle school. I have also worked for Summit Achievement as a guide in their wilderness program. I have worked with kids from the age of 3 to 18.
Wow, sounds like you have a passion for adventure education. You also just got back from an adventure of your own out west. Can you tell us about it?
Well, I worked at EVO Rock + Fitness for 2 years and decided to try living out west for a little while. I moved to Mammoth and was able to climb, hike, and travel around California for a year. I was excited that this position opened up, so I decided to return to Maine to pursue my career and be with my family again.
What is your favorite activity besides climbing?
I really enjoy playing guitar and the ukulele. I have been told I don't sound that bad, ha. I also like to do yoga. I am interested in trying surfing and snowboarding as well.
If someone is interested in a youth program, what would you suggest they do?
I would suggest checking out evorock.com for more information on specific classes. I am also available to talk and help parents figure out what will work for them. Sign ups have already begun, so if your child is interested, give us a call at 207-780-6370 or contact me directly at Jess@evorock.com
When do youth programs start?
The first classes for Gibbons, Geckos, Gremlins, and Mountain Goats start the week of September 11th. Sign ups continue till September 7th. These classes tend to fill up fast so I suggest signing up soon. For Club, we will be holding tryouts on August 27th and 29th.
---
For questions about Youth Programs and Club, please contact Jess Kowalski, Youth Program Director.
Jess@evorock.com