//ROCKtober
IT'S ROCKTOBER which means a few things…
Cooler temps = More climbing, both inside and outside!
Spooky season!
$0 START UP FEES ALL MONTH LONG
Yep, it's sending season and a great time to become a part of the EVO family! With our start-up fees waived, what's holding you back? Membership perks include FREE rentals for the first month, 10% off in our pro shop, a FREE Intro to Climbing belay class (& discounts on other classes), and FREE yoga! PLUS access to our Annual Member's Party, happening November 1st 😉
Get here, get signed up, and then get sendy.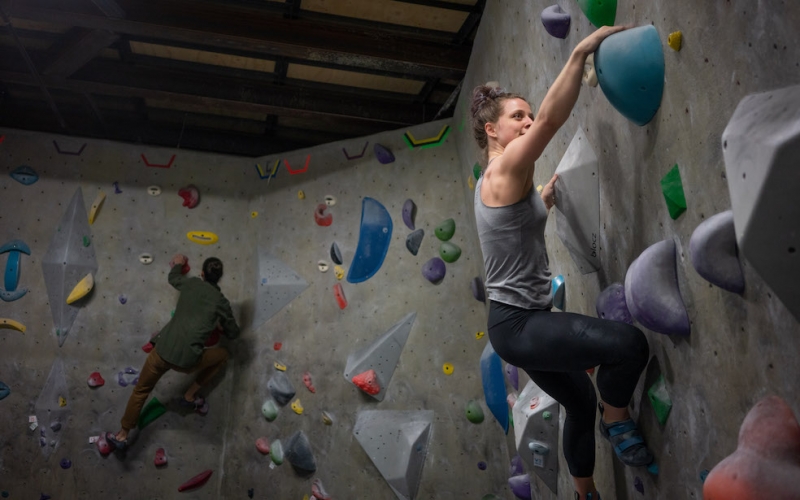 WOMEN'S BOULDERING CLINIC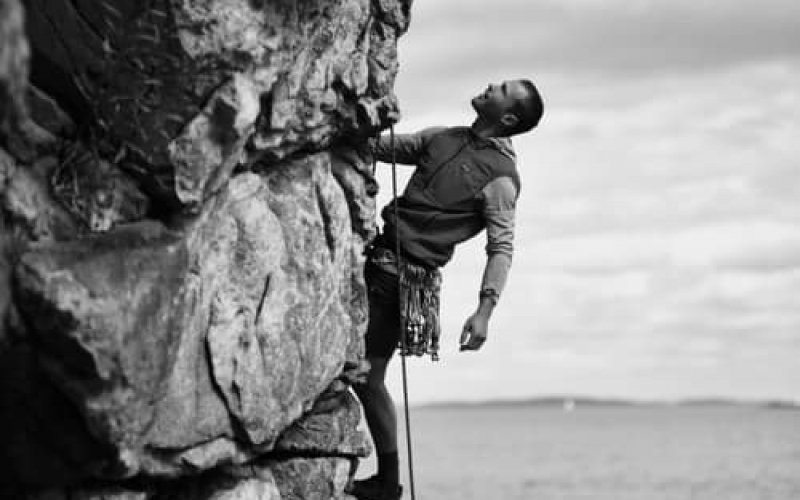 GYM-TO-CRAG
Our Women Crush Wednesday bouldering clinic is BACK and better than ever!
We are so excited to have welcomed our new setter and instructor, Beatrix, to the EVO family this last month and even more psyched that she will be taking over the women-only bouldering clinic on Wednesday nights!
Each week will be a specific focus point, here's what's on the schedule for the month of October:
October 2nd – Training: Shoulder strength and stability
October 9th – Skill-Based: Dynamic movement
October 16th – Tension Board: Intro to Tension Board, Strategies for Training Effectively on a Systems Board
October 23rd – Skill-based: Route Reading for Bouldering
October 30th – Projecting and Project Progression
6-7:30pm | $5 for Members | $10 for Not-Yet-Members
*Beta – Come in early at 5:30pm for a stretch session with the Send It Sisters! 😉
We are also stoked to have recently welcomed Ryan Howes of Northern Vertical to the EVO family!
Ryan is a certified AMGA guide and has completely revamped our Gym-to-Crag series! He has an amazing, detailed class line up planned for you guys.
Gym-to-Crag will be held every third Wednesday of the month! As always, lead certification is a prerequisite for this clinic.
Here's what's on the menu for this month:
October 16th – Planning and Preparing: This class covers equipment selection, nutrition and hydration, how to pack for climbing, guidebooks, weather, and more!
6-9pm | $20 per participant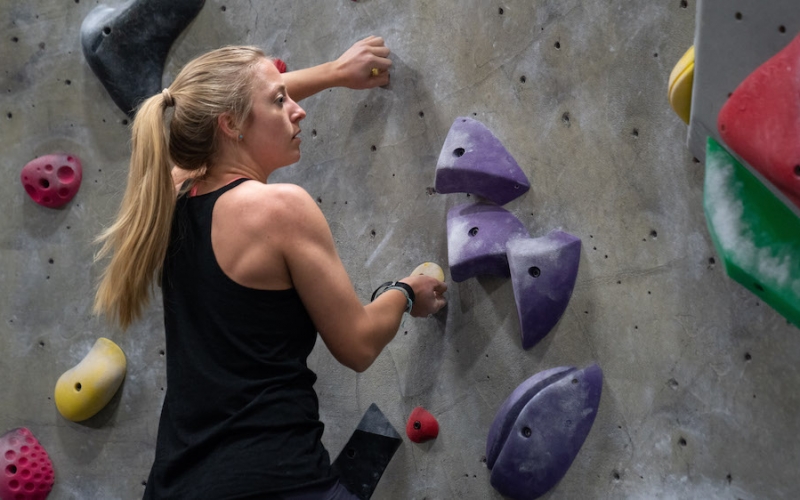 What better way to get sendy than to join our Adult Training Team?
Headed up by Coach Chuck Curry, Adult Team is an ongoing, climbing based training program that targets serious performance improvement and is tailored to your specific goals and needs.
Every Sunday night after the gym closes from 6-9pm | $80/month for Members | $100/month for Not-Yet-Members
Email Chuck at chuck@evorock.com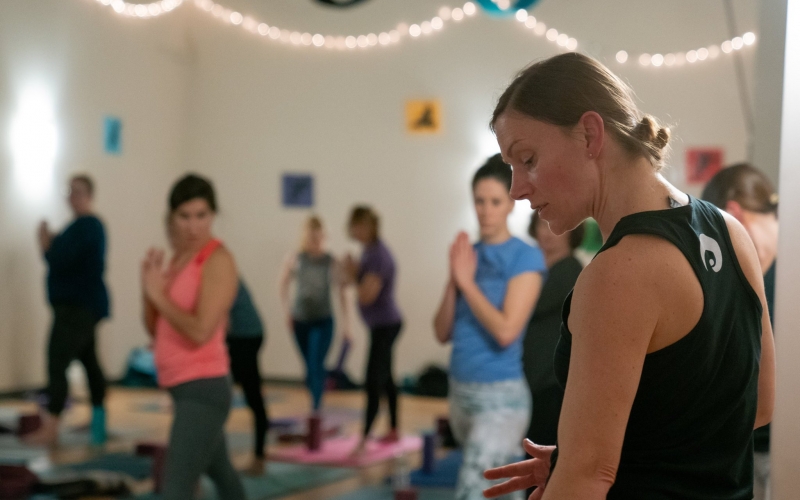 Kristine is leading another Reiki 1 Training class!
About the Class: Reiki is an energy medicine practice that is taught master to teacher. The practitioner places hands on or near the person receiving treatment with the intent to transmit life force energy (ki/chi).
Benefits: Reduction of stress and chronic pain, lower heart rate, improved immunity, mental clarity, and enhanced sense of well-being and spirituality.
Upon completion of this training, you will receive four Attunements and you Reiki 1 Certification, the first degree of training of three. Kristine will cover the energy maps of the body, the break down of each chakra and meridian line, and learn the organ systems and associated emotions.
Sunday, October 20th | 12-6pm | $100/Members | $125/Not-Yet-Members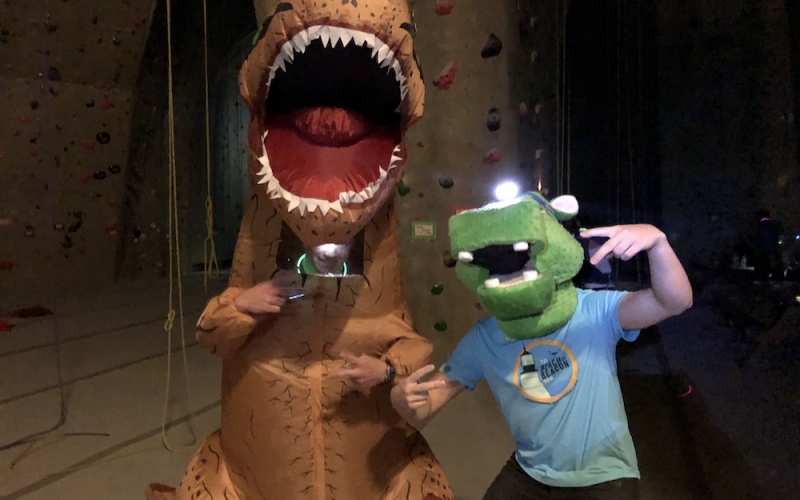 HALLOWEEN HEADLAMP CLIMBING
It's spooky season! Join us on Friday, October 18th for a lights-out climbing session!
Bring your headlamps because our lights are going out from 7-9pm! Halloween costumes encouraged! (If you wear a costume, you'll be entered to win a free month's membership!)
PLUS Crêpe Elizabeth will be in the house slingin' crêpes!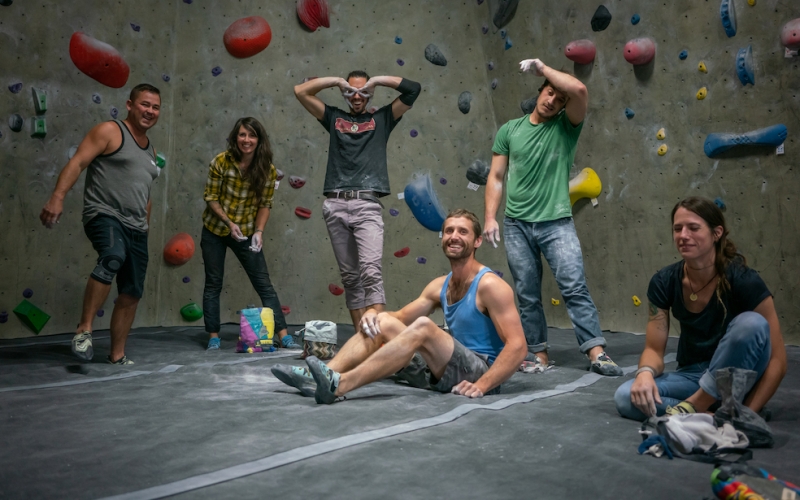 EVO MEMBER'S PARTY
Our Annual Member's Party is happening on Friday, November 1st from 6-9pm!
This is a Member's only shindig ($0 membership start up fees all month long though, so you should just sign up and party with us 😜) so we will be closed to the public starting at 5pm!
The Rundown: FREE Member's shirts for the first 100 people to show up, FREE beer from Battery Steele Brewing Co, food by Crêpe Elizabeth, lots of games, crate stacking (?!), live music, and of course climbing!
This community seriously rocks, we love ya'll so much. Mark your calendars, we will see you there! 💚