// SENDTEMBER
Temperatures are cooling down and things are pickin' up around here! Time to get sendy 💪
Youth Programs, first Thursdays, and special collabs – check out what we have going on this month!
EVO WILL BE CLOSED ON THE FOLLOWING DATES
September 2nd: CLOSED for Labor Day
September 13th: Early Close at 3pm
September 14-15: CLOSED for staff retreat
Team EVO + Youth Programs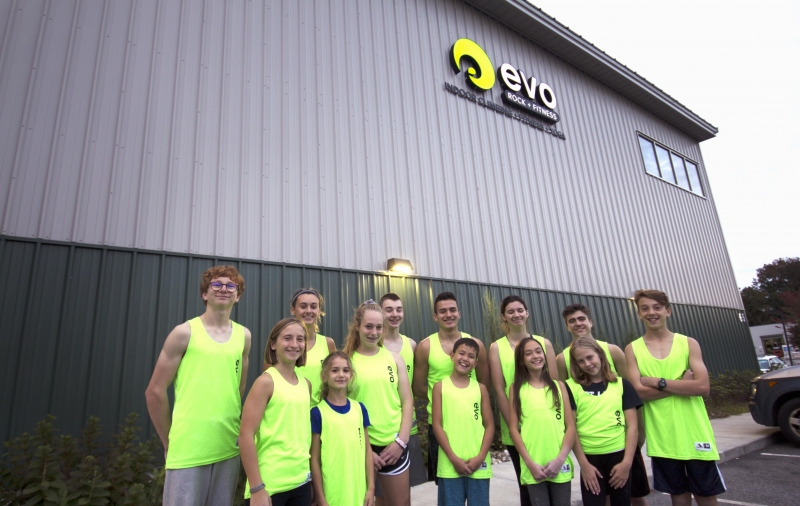 Team EVO
Team EVO is a competitive climbing team for ages 8-18. It's a great way to push your limits, get stronger, make new friends and become a core part of the climbing community!
The new season begins September 5th! Practice is every Tuesday and Thursday from 4-7pm. Interested in becoming a part of the Team EVO family? Email our Head Coach, Chuck Curry, at chuck@evorock.com for info and registration.
Youth Programs
After school climbing programs are back in session beginning September 9th! Classes are for ages 4+ and run Monday, Wednesday or Friday – membership is included!
Climbing, games, and new friends, what more could a kiddo ask for? For info and registration, email Julia at julia@evorock.com.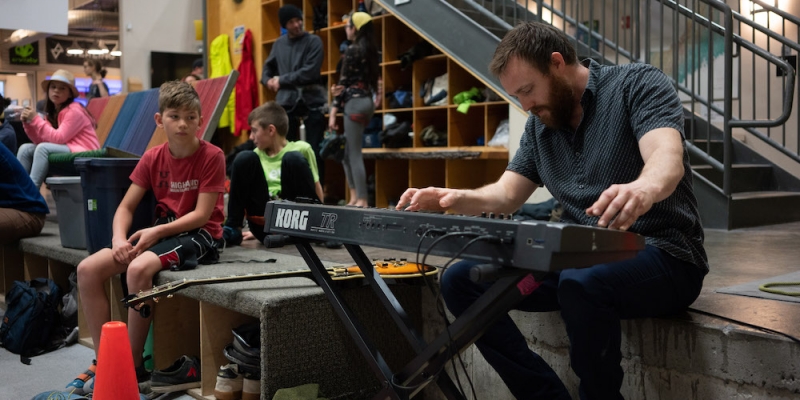 We are excited to announce that we will be making the EVO Jam Session a monthly thing by combining it with our Pride Night (formerly known as LGBTQ+ Community Night) every FIRST THURSDAY, starting this month!
Join us this first Thursday for $12 day passes and $5 rental packages starting at 5pm, jam session begins at 6pm. Bring your pride, your instruments and your friends to celebrate this diverse community with us!
Lone Pine Collab Party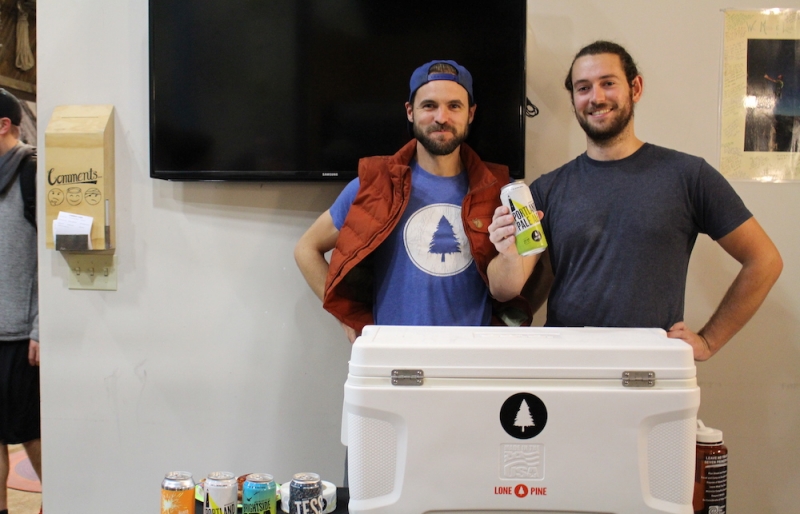 We are psyched to be collaborating with our friends at Lone Pine Brewing for a climber's party at their beautiful new(ish) location in Gorham!
Join us at Lone Pine Gorham on Sunday, September 29th, at 5pm for beer, games, food and music in celebration of this climbing community! Keep an eye on our social accounts for updates and details.
Send It Sister Clothing + Gear Swap!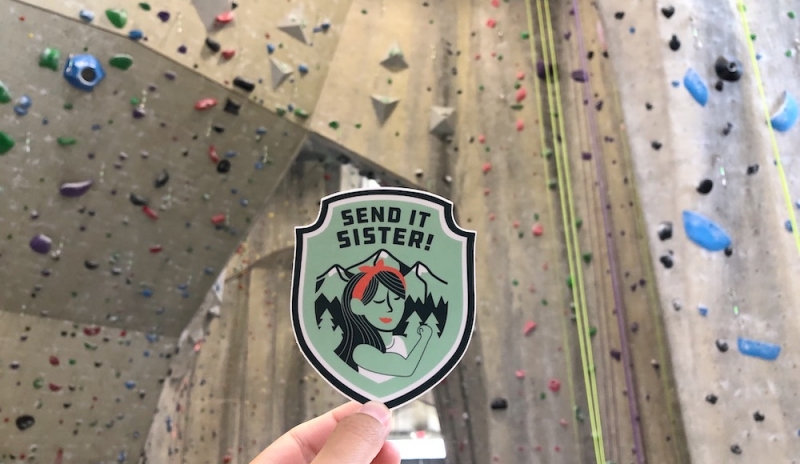 Our Send It Sister gals are having a climbing meet up and clothing/gear swap!
Pop in for Women Crush Wednesday ($12 day passes for ladies) on September 18th at 5pm and bring your used items for trading/donating! At the end of the night you can either take back what you brought to swap or it can be donated.