// January at EVO: POPPIN'
HAPPY NEW YEAR!
We have a feeling this year is going to be rad – even more rad than the last (which is pretty hard to beat.) We are constantly working to evolve with you, our community, and we have a ton of new and exciting things in store this year. A lot of which begin this month!
Evolve with us through 2019?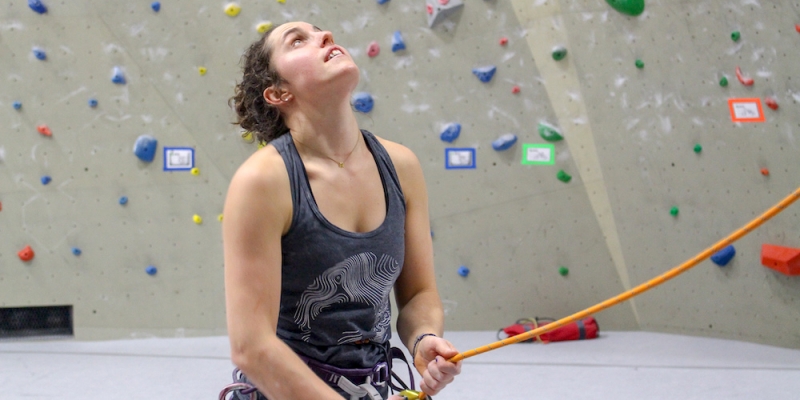 NO Membership Start-up Fees!
For the entire month of January, we are WAIVING Membership start-up fees! (Yep, that's $0)
Becoming an EVO Member has perks! Here are a few highlights:
UNLIMITED YOGA (Click Here for our yoga schedule)
FREE rentals for the first month, and half off rental packages after that.
A FREE Intro to Climbing belay class!
10% off of our retail area.
One free guest pass a month (bring yo friends!)
Discounts on all classes and clinics, and access to Member-only clinics and events (Click Here for a photo gallery of our 2018 Members Party!)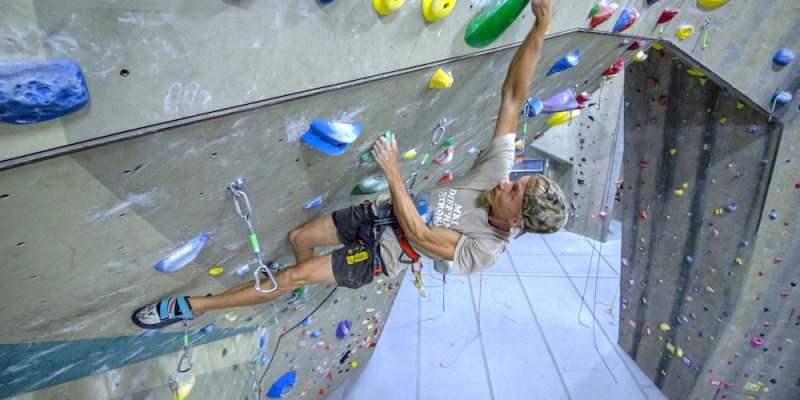 ADULT TEAM
Adult Team is a training program tailored to your specific goals and needs, targeting serious performance improvement and personal evolution.
Our 10-Week Winter Session begins January 6th and will run Sundays from 6-9pm (after regular gym hours.)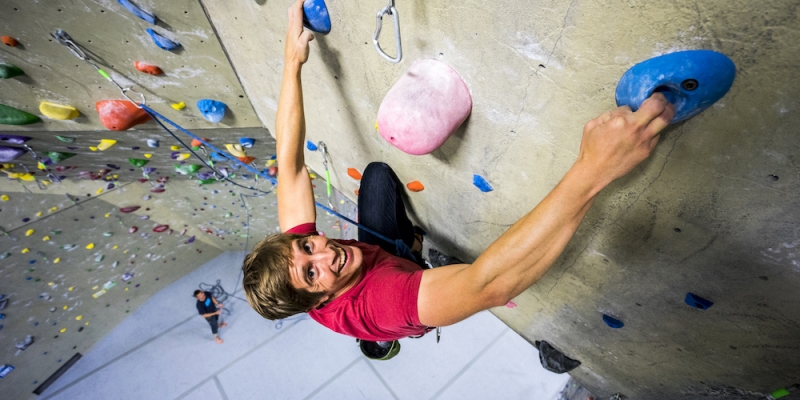 GYM-TO-CRAG
Sport Climbing: This clinic will help you transition from pulling on plastic and clipping fixed quickdraws to clipping your own way up sport routes at local crags!
Lead certification is required.
Tuesday, January 8th, 7-9pm.
Sport Climbing – Tricks of the Trade: Pushing limits on sport lead is about embracing failure. Progress requires tenacity, and strategies. Learn tactics for route projecting, and techniques for staying fresh while climbing hard.
Lead certification required.
Tuesday, January 22nd, 7-9pm.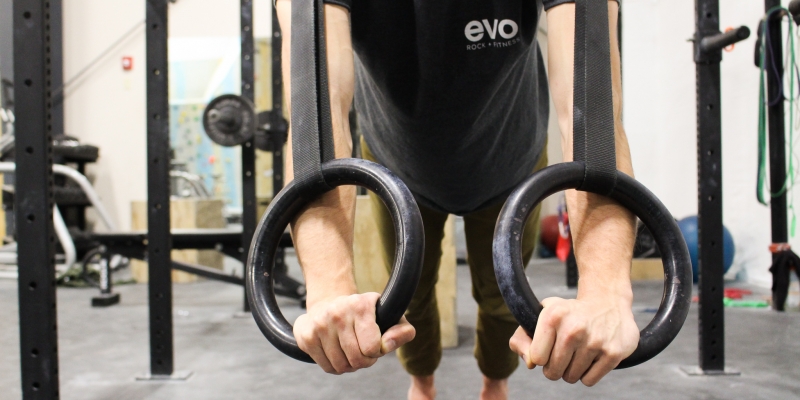 STRENGTH + CONDITIONING
Learn how to optimize your fitness training to keep you climbing strong and injury free! This is an all levels class focusing on prehab mobility, strength for muscular, joint, and connective tissue health, and conditioning focused on aerobic capacity and power output.
Tuesday, January 8th, 5:45-6:45pm.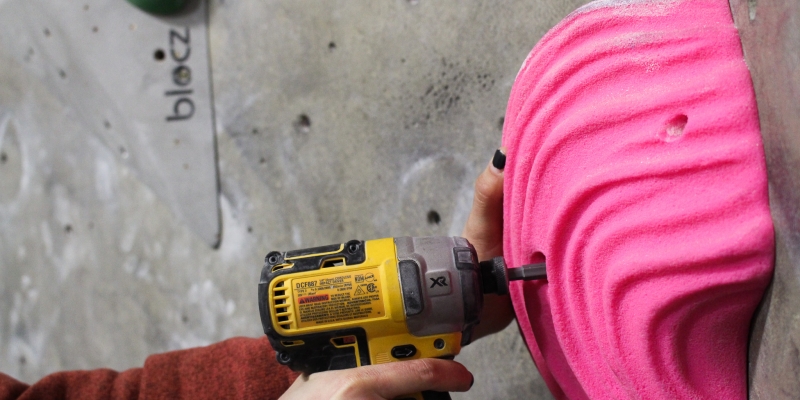 MEMBER'S SETTING CLINIC
Ever been interested in learning the craft of route setting?
In our first ever setting clinic, our setters will provide insight and instruction while assisting you in setting your own boulder problem to be featured in the Boulder of the Week video. Get inside the minds of our setters in a fun (and often comical) environment.
This clinic is exclusively for EVO Members.
Tuesday, January 15th, 9am-12pm.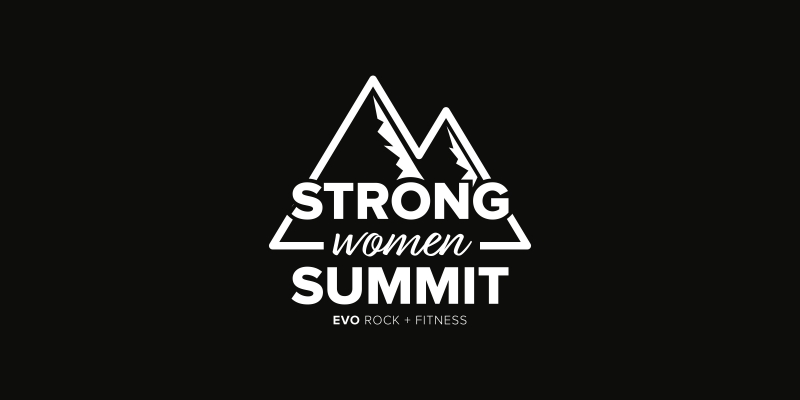 STRONG WOMEN SUMMIT
Strong Women Summit is an event celebrating and empowering women through climbing, yoga and community!
This event is open to women of ALL experience levels.
$10 registration fee includes FREE climbing and rentals, FREE yoga, hooping and climbing clinics for all levels (spaces limited), and one free raffle ticket.
GET STOKED for women run vendors such as Arêt Basewear, Chase Street Soap Co, and Ladies Climbing Coalition,
Delicious food from Crepe Elizabeth,
Craft beer from Battery Steele Brewing, and
Wine from Blue Lobster Wine Co.
We are also sponsoring Through These Doors, a domestic violence support and resource center serving Cumberland County, ME, all raffle proceeds will be donated.
The FIRST 100 women to arrive at the event will receive a free SWS tank top!
Last year we had over 500 women join us (wow!) from all over New England and we are SO excited to bring this community together again.
For quality control, we are limiting attendance to 400 this year, so be sure to register ASAP!
Be sure to follow our Facebook Event for updates! We will be opening up clinic registrations and schedule closer to the event date, so keep your eyes peeled as availability will be limited!
WEEKLY HAPPENINGS
LGBTQ+ COMMUNITY NIGHT: Every first Thursday!

Discounted day passes + rentals

WOMEN CRUSH WEDNESDAY: Every Wednesday!

Discounted day passes + rentals
FREE Intro to Climbing belay class (7pm)
Women's Bouldering Clinic – All levels ($5/members, $10/non-members, 7pm)
Rockin' Ladies movement + technique class – All levels ($5/members, $10/non-members, 8pm)