//It's been awhile, & we've got NEWS
Summer is coming to an end and we are getting psyched for a new season! Here's what we have coming up, and why you should definitely mark your calendars: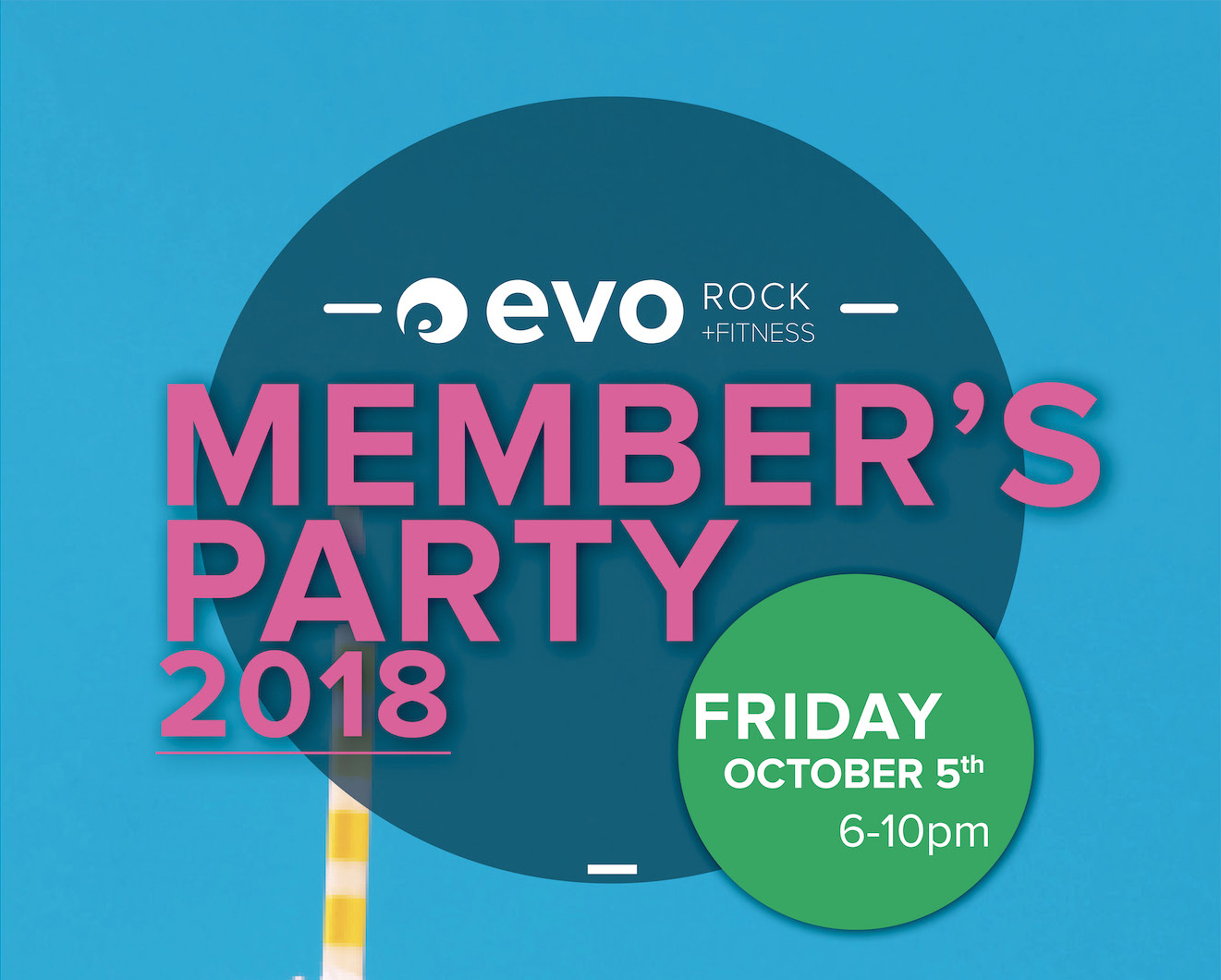 We want to celebrate YOU, our members, as the core community here at EVO. We value and appreciate you, so we are throwing you a party! Enjoy local food and drinks, entertainment, games, a free (newly designed) EVO shirt, and this amazing community, of course.
When: Friday, October 5th from 6-10pm
Who: This event is exclusively for EVO Members and will be closed to the public.
Where: Here at EVO Rock + Fitness Portland, of course!
See ya there!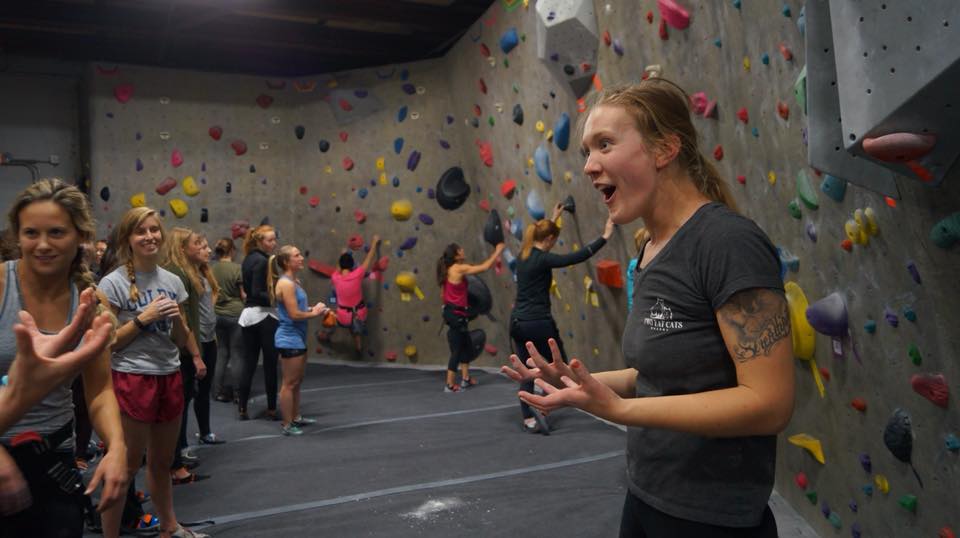 That's right, GET STOKED, we are waiving membership start-up fees for the entire month of September! That's a whopping $0…
Being an EVO Member has lots of perks aside from becoming a part of such an awesome community, some of which include FREE YOGA, unlimited access to climbing and fitness equipment, FREE rentals for the first month, and an invite to the Member's Party!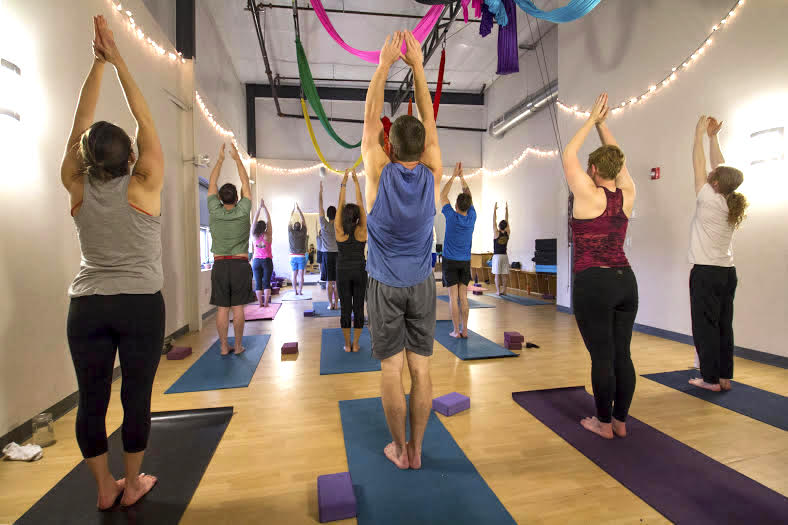 Kristine will be guiding us through this special, flow-based yoga class. If you've been feeling anxious, stressed, or just a little off, this class may be exactly what you need to move forward. In this 60-minute workshop we will use yoga poses to empower and stimulate our weak areas while balancing out and relaxing our over stimulated areas. Step into this next season with confidence, feeling balanced, refreshed and aligned!
September 27th, 5:30-6:30pm
FREE for members, $14 for non-members, ALL levels welcome!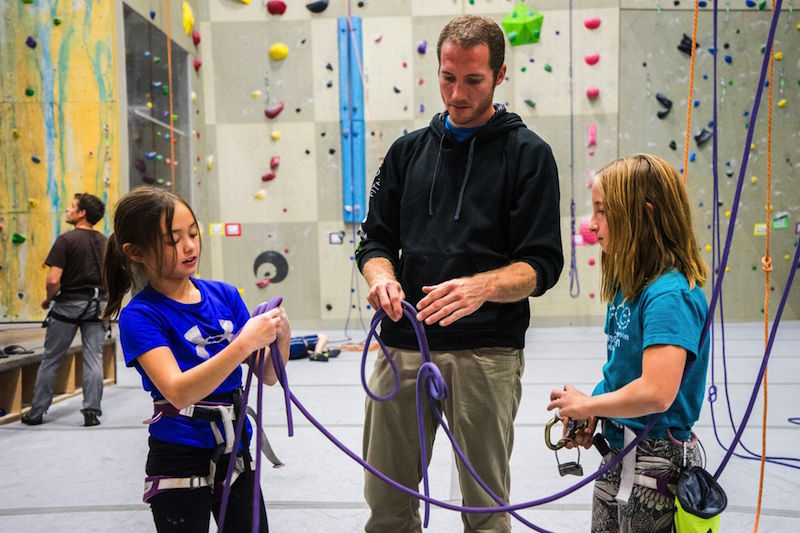 School is back in and so are our after school youth programs!
Our programs are designed to engage your child in an inclusive and fun environment through rock climbing! Classes are goal oriented and non-competitive, focusing primarily on problem solving and technique. Your child will love learning the basics of climbing with our fun, knowledgeable instructors! We have multiple classes for ages 4+.
For sign ups and availability please contact our Youth Programs Coordinator, Jess, at jess@evorock.com, or visit our website for more information.
If your child is interested in something a little more competitive or advanced, please contact our Head Coach, Chuck, at chuck@evorock.com about our Team and Club options!
LGBTQ+ COMMUNITY NIGHT
When: Every first Thursday of the month starting at 5pm.
What: Discounted day passes ($12) and rental packages ($5)
LADIES NIGHT
When: Every Wednesday starting at 5pm
What: Discounted day passes ($12) and rental packages ($5)
Free with day pass: Intro to Climbing belay class (7-8:30pm) and Rockin' Ladies climbing basics class (7-8:30pm)
Other classes offered: Intermediate and Advanced class with Jess. $5 for members, $10 for non-members (7-9pm)
COLLEGE NIGHT
When: Every Friday starting at 5pm
What: Discounted day passes ($12) and rental packages ($5)